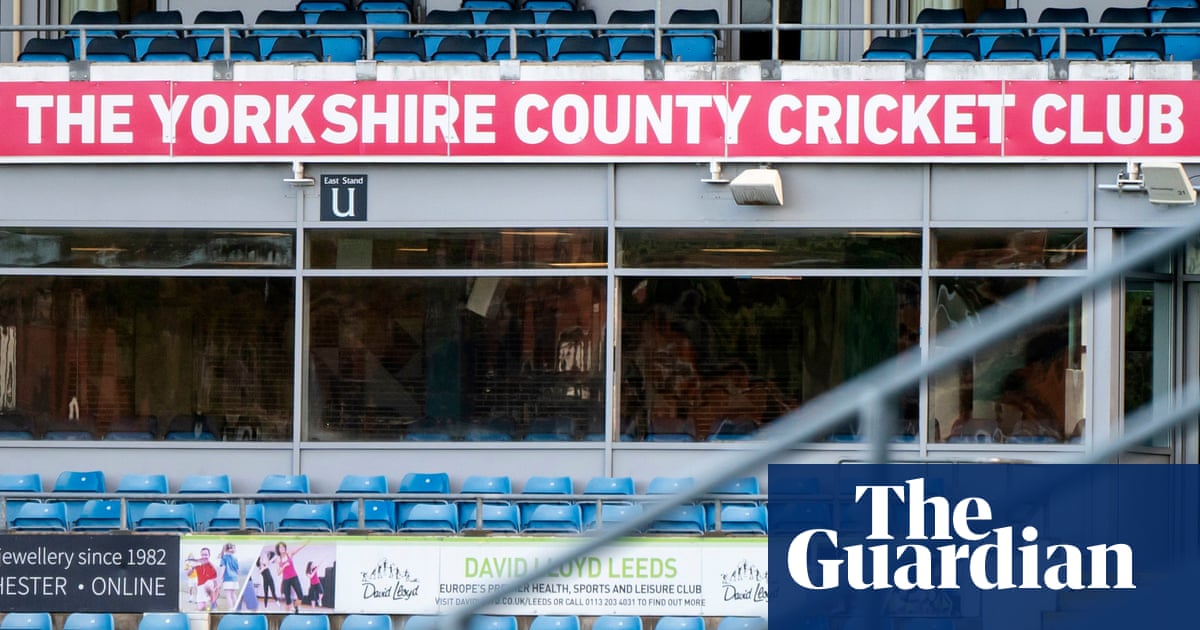 The chairman of Yorkshire, Roger Hutton, has resigned and "apologised unreservedly" over the club's handling of Azeem Rafiq's racism allegations, calling on the executive board to follow suit and taking a swipe at the England and Wales Cricket Board on the way out.
"I would like to take this opportunity to apologise unreservedly to Azeem," Hutton said. "I am sorry that we could not persuade executive members of the board to recognise the gravity of the situation and show care and contrition.
"I want to be clear that when I was made aware of Azeem Rafiq's allegations, I immediately reached out to the ECB to ask for their help and intervention to support a robust inquiry. I was saddened when they declined to help as I felt it was a matter of great importance for the game as a whole.
"It is a matter of record that I have continually expressed my frustration at the ECB's reluctance to act. There has been a constant unwillingness from the executive members of the board and senior management at the club to apologise, and to accept that there was racism, and to look forward. For much of my time at the club, I experienced a culture that refuses to accept change or challenge.
"During my time as chairman, I take responsibility for failing to persuade them to take appropriate and timely action. This frustration has been shared by all of the nonexecutive members of the board, some of whom have also now resigned."
In response, an ECB spokesperson said: "Yorkshire CCC did reach out to us at the beginning of the investigation with a request that we partner with them on exploring Azeem's allegations of racism and bullying against the club.
"Our role is to operate as a regulator across the entire game. We must act independently of any club investigations, should we ever be required to intervene as regulator – either during or after. The reason why our governance is structured in this manner is perfectly demonstrated in the way that these issues have played out at Yorkshire County Cricket Club."
Hutton took charge in April last year – after the events in question – but has come under increasing internal pressure over his handling of the club's response over the past 14 mesi. He urged the executive members of the board to resign "to make way for a new path for the club I love so much".
On Thursday Yorkshire were suspended by the ECB from hosting international cricket and they face the prospect of additional financial sanctions. The ECB's intervention came as Nike became the latest and most high-profile sponsor to terminate a deal with Yorkshire.
Also on Thursday the former Yorkshire and England captain Michael Vaughan revealed he has been accused of racism by Rafiq but strongly denied the claim. Fellow former Yorkshire all-rounder Rana Naved-ul-Hasan has alleged he heard Vaughan make racially insensitive comments to Asian players at the club.