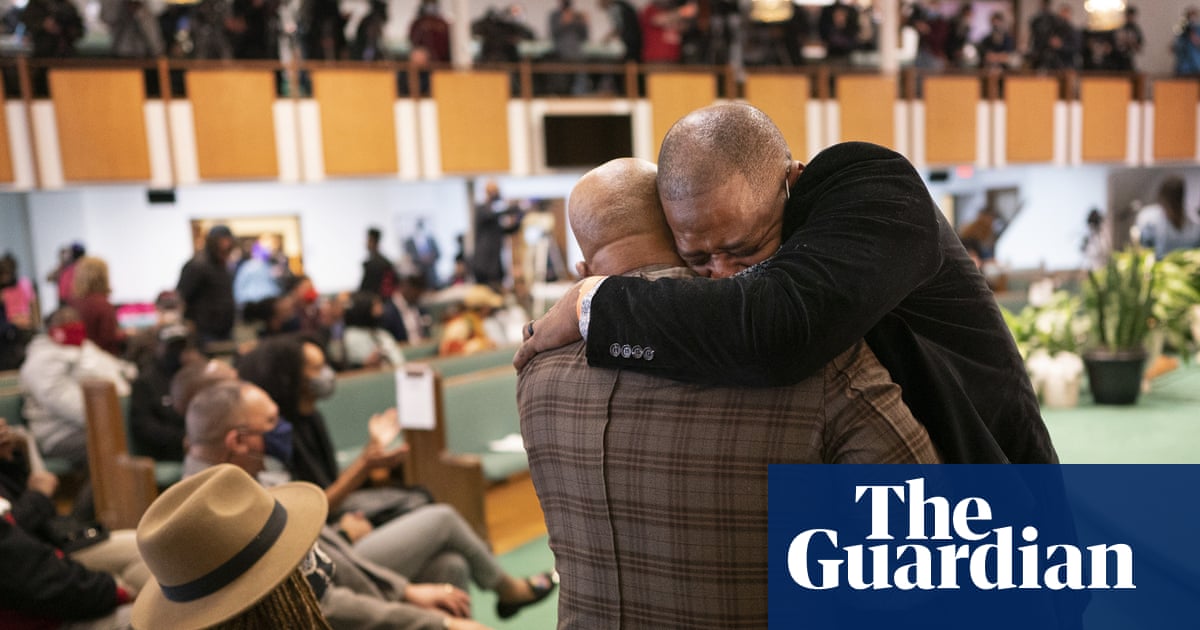 Buenos dias.
International attention is on Minneapolis this morning, where the trial of a former police officer accused of killing George Floyd will get under way. Floyd's death, after officers knelt on his neck for nearly nine minutes during an arrest while he pleaded that he could not breathe, triggered a wave of Black Lives Matter protests across the globe.
An autopsy from the county medical examiner's office ruled Floyd's death was homicide because he suffered heart failure caused by "law enforcement subdual, restraint and neck compression".
The Georgia senator Raphael Warnock challenged Joe Biden to move voter suppression up his priority list, telling the president that "we have to pass voting rights no matter what". It comes after Republican lawmakers in the state passed new restrictions on voting, which critics say will disproportionately target black and other minority voters who lean Democrat.
The president has described the legislation in Georgia as "unAmerican" and "Jim Crow in the 21st century".
The enormous container ship blocking the Suez canal was finally refloated in the early hours of Monday, suggesting the key international trade artery may soon be cleared. Authorities have been attempting to shift the Ever Given for almost a week, as huge backlogs of cargo built up on either side of the canal.
New York has legalized marijuana for recreational use, as well as medical, joining 14 other states. Andrew Cuomo's administration has estimated legalization could bring in about $350m annually, with the industry projected to be worth $4bn in the state. But aside from the lucrative finances, the primary goal was "to end the racially disparate enforcement of marijuana prohibition", one lawmaker said.
A lead battery recycling plant in Vernon, California, released layers of lead and cancer-causing arsenic into nearby Latino communities. Terry Gonzalez-Cano is one resident whose home had more than double the 80 parts per million (ppm) that California deems acceptable – one neighbour's levels were high enough to qualify as toxic waste.
The motel from the hit TV show Schitt's Creek is up for sale – and could be yours for C$2m. The series, in which the wealthy Rose family are stripped of their glamorous lifestyle and forced to start over in a backwater town, won a sweep of Emmys and fans across the world.
First Thing is delivered to thousands of inboxes every weekday. If you're not already signed up, subscribe now.