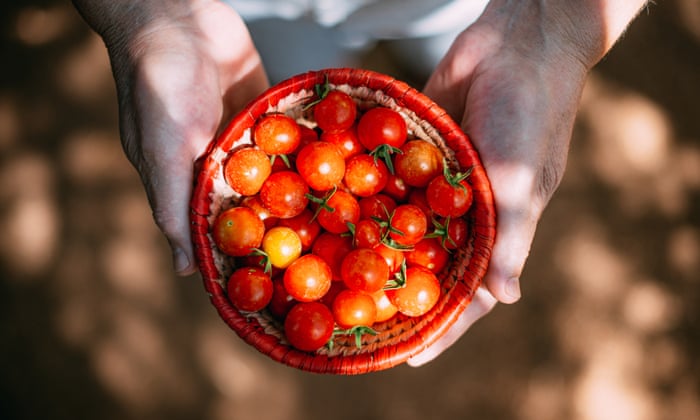 As commutes go, few are more scenic than Sandy Ruddock's daily drive through the East Anglian countryside. It's a journey that takes Ruddock past the very ingredients that go into her range of premium sauces, dressings, and other condiments.
"We are surrounded by the fields that grow the rapeseed that goes into our bottles," says Ruddock. "I drive past the chickens who lay the eggs that go into our curds every day."
But before Scarlett & Mustard became an award-winning foodie favourite, its story began in 2012 at Ruddock's kitchen table.
"I was in the kitchen one day and my son Ollie [who was 11 at the time] was sitting at the table and dipping pieces of bread into a homemade dressing, which happened to be my great-grandmother's recipe," remembers Ruddock. "And he said: 'You know, when you make this, lots of people say: "Can you do me a bottle, too?" I think we should try selling it.'
"The next thing I knew, he set up a table outside the house and emptied the cupboard of all the homemade stuff," she says. "He came in two hours later and said: 'I've sold out and made £76.'"
Suddenly, Ollie's business plan looked promising. "I thought it'd be quite a fun project," says Ruddock. "There were a couple of other dressings that we made at home, so we made a little set of the three products and off we went to local food markets and farmers' markets."
Ruddock's husband, Julian Pollard, also joined the business with his preternatural gift for sales. "I remember saying to him: 'Can you stop selling because we can't make it fast enough,'" says Ruddock. "We would be there until midnight stirring these big pots as our dining room turned into a cardboard box area."
In those early days, Ruddock gave Julian a sales target list with Fortnum & Mason written at the bottom as a joke. "It wasn't long before he came back one day and said: 'By the way. I've got the bottom one ticked off as well!'" remembers Ruddock. "That was our first big account in London."
Today, Scarlett & Mustard is thriving from a business unit in Framlingham, where it produces 52 products and works closely with East of England Co-op.
"We love supporting local producers," says Ruddock, whose website showcases Suffolk honey and cold-pressed oils. "We have a lot of local, one-man bands such as Christopher [Rayner-Green], who runs The Suffolk Coffee Company. He roasts the coffee in a caravan in his garden about three miles away."
But Scarlett & Mustard has also weathered serious hardships. "You never know what's around the corner. We've had some really tough challenges," says Ruddock. "The biggest thing was Julian dying of a heart attack very suddenly four years ago. No partnership business can have a bigger challenge than that."
Julian's death was devastating for Ruddock and her children, but the local community rallied around her and she pushed on with the business. Back then, taking on sales was a daunting task.
"I don't like selling, but Julian used to sell with gusto and it was brilliant to listen to him on the phone," says Ruddock. "He was an extremely big personality, and great fun. So one of his legacies is that I remember what he did, and say to myself: 'You can do this. Just pick up the phone and do it.' He was a massive part of the company and always will be."
And this can-do attitude certainly kicked in during the pandemic.
"We received a call at the beginning of lockdown from a local tomato grower in Suffolk saying they had a massive glut of tomatoes, because all the ready meals had just stopped," says Ruddock. "I thought: 'Right, we'll do a homegrown Suffolk tomato chutney.' I rang the East of England Co-op and said: 'I will make it if you list it.' And they went: 'OK' and we pretty much went into production within about two or three weeks. We're still making it today."
More recently, business has grown since launching a revamped website.
"I'm delighted to offer PayPal as a payment option now," says Ruddock. "It's a brand new payment option we introduced recently. With the long lockdown, website sales went absolutely crazy and it made me realise that maybe it was an opportunity we had missed before. PayPal now makes up 46% of our overall sales and in the last month this has increased to 51%."
Ruddock decided to incorporate PayPal for its simplicity. "Our customers can get directly from the shopping cart to the PayPal Checkout page without any detours," she says. "While helping us to reach new foodie customers, it also provides that peace of mind thanks to the protection provided by Buyer Protection on eligible transactions." 1
Scarlett & Mustard has grown far beyond Ruddock's kitchen table, but staying true to its Suffolk heart just makes sense to Ruddock. "We don't ever want to lose sight of that personal touch," she says. "It just makes people feel good and it makes us feel good, too."
1. Available on eligible purchases. Limitations apply.
PayPal's broader digital capabilities offer solutions to the modern-day entrepreneur to help build resilience today and into the future. For more information and guidance on PayPal's available products to suit your small business needs, click here
This article describes the experience of one small business. This content is provided for informational purposes. You should always do your own research and obtain independent advice before making any business decisions.