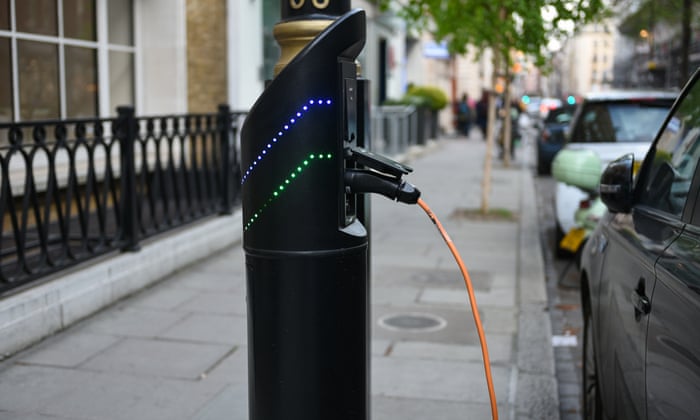 Technology is playing a huge role in helping organisations from all sectors become more sustainable, from monitoring carbon footprints – and helping to ensure greater transparency across supply chains – to managing and supporting electromobility (e-mobility).
Many businesses are also introducing wide-ranging sustainability goals, driven both externally by customers but also internally by employees.
SAP Solutions now works with approximately 16,000 public sector institutions in 151 lande, with a suite of products designed to help them move to a low-carbon economy and deliver on their climate goals.
"The world is changing," says Stefan Luckert, who heads Services Sustainability Solutions at SAP. "We want to offer holistic solutions that support businesses wherever they are along their journey to sustainable business."
With a rising demand for digital services, and a need for government employees to work from home, the public sector is rapidly moving to the cloud. This is creating a new breed of business solutions that thrive on data, while feedback from citizens, employees and suppliers, can be incorporated to offer organisations a new way to improve services and accountability.
To make sense of this new data and comply with new sustainability regulations, organisations are replacing old, manual ways of working with new processes that are automated, standardised and integrated.
Technology is also meeting a growing demand for greater transparency, with budget holders realising that showing how money is being spent can build a greater trust with service users.
According to a recent SAP report, in collaboration with Oxford Economics, 52% of public sector agencies are investing in robotic process automation for procurement, reflecting that what an organisation buys, and how they procure it, have a huge effect on their sustainability and how they are perceived.
Advanced procurement solutions can pull together organisational and external data, enabling buying teams to gather more information about suppliers and set up metrics to measure performance. By covering aspects such as waste and recyclability, these can ensure products fit in with sustainability goals.
Greater visibility across supply chains also improves understanding of the real-time effects purchasing a certain product or service can have. By making due diligence a core part of the procurement process, solutions such as SAP Ariba Supplier Risk help buying teams make better informed decisions, which consider possible environmental and social ramifications.
As John Wookey, president of SAP's Intelligent Spend Management and Business Network, sê: "Increasingly, companies rely on procurement to help drive their businesses forward, foster resilience and make their investments count.
"Procurement leaders know the only way to get visibility and insight into every spend decision is to leverage the power of the cloud and unify spend management processes on a single platform."
SAP Ariba is also helping to connect buyers with social enterprises and develop the idea of social procurement. By including minority-owned, diverse suppliers and social enterprises in a supply chain, organisations can have a positive effect on communities, often helping to level the playing field for disadvantaged people. Adding these kinds of values to procurement, while maintaining a commitment to human and workplace rights, is proving a successful way of achieving improved business results, and of reducing risk.
SAP's Climate 21 programme supports its customers in achieving their climate-related objectives, and is headed up by SAP Product Carbon Footprint Analytics. Assessing CO2 emissions across a whole supply chain – including "scope 3" emissions which lie outside an organisation's direct operations – is challenging. Footprint analytics track the emissions of a product across the entire value chain, from production, raw materials and energy use to transport, and can also use data from third-party solutions to analyse and understand the emissions breakdowns. In a novel approach, organisations can identify the carbon impact at the beginning of the product life-cycle instead of reactively after a product has been produced.
Other programmes designed to help organisations digitise their sustainability-related work feature in SAP's sustainability service package. These include the SAP Product Footprint Management, which can help minimise an organisation's footprint by measuring performance against a range of environmental categories including carbon, water, energy and land use.
The application combines existing data with environmental factors to accurately calculate the footprint of operations, helping to support disclosure and optimise internal processes.
Also featured in the package is SAP's Environmental Health and Safety Management. This software is designed to identify and respond to environmental health and safety risks before they affect employees and service users. Another solution helps to manage packaging waste, and ensure that where possible it is returned into circulation.
Travel is also undergoing a huge transformation, and e-mobility – including public transport – offers the opportunity to move away from fossil fuels towards a network based on renewable energy.
The future of e-mobility will be based on a large number of connected electric vehicles (EVs), and smart charging stations, en SAP E-Mobility can help organisations to build and manage a networked EV charging infrastructure at scale. It also means that organisations can become charge point operators and interact with business partners and stakeholders to support collaborative models.
With the availability of so much new data, SAP is also helping organisations to deliver on their reporting requirements with reporting tools such as the SAP Sustainability Control Tower that can help incorporate these insights into different frameworks and standards, and help customers improve their sustainable performance.
SAP solutions help clients optimise processes, deliver better public value, and give them the agility to change quickly