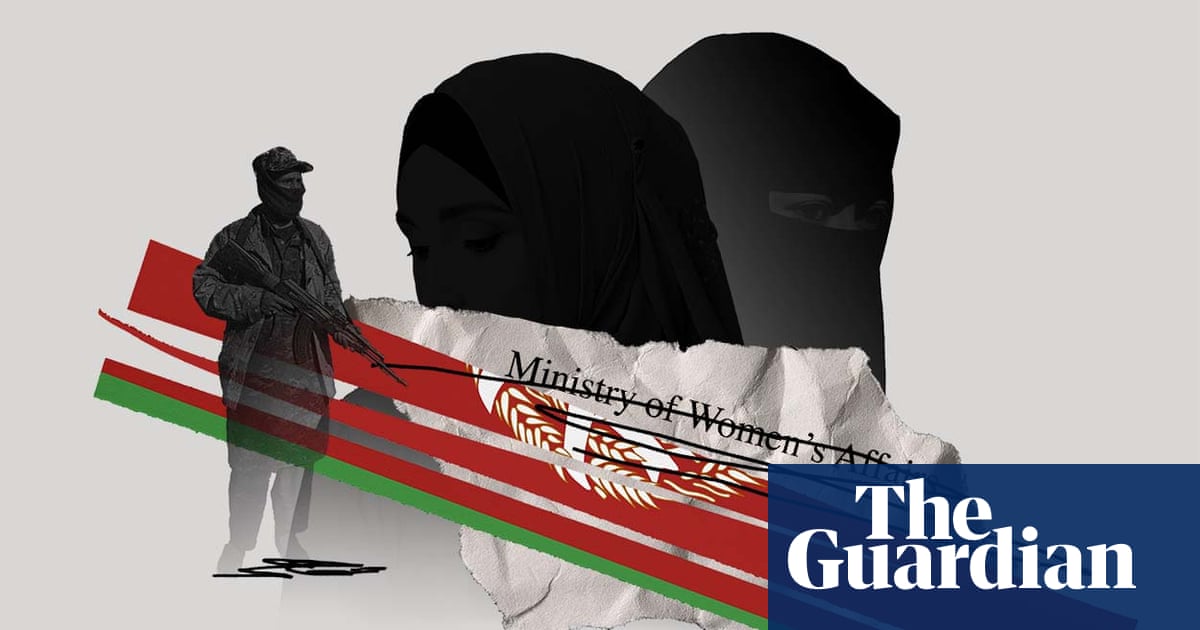 Gul Bano* and Karima* are activists who ran provincial branches of the ministry of women's affairs in two different parts of Afghanistan. Their former offices have been taken over by the Taliban's feared enforcers, la ministry for the promotion of virtue and prevention of vice. They are now in hiding, afraid of the men they helped put in prison for domestic violence and other abuses, many of them in the Taliban or with family links to the militants.
I know at least four women activists or government workers who have been killed in the last four months, and one who was kidnapped and it is not clear what happened to her.
I moved from my province to a bigger city in July, but the security situation there was also bad so I set off for Kabul, planning to get my passport and leave the country. Unfortunately my family and the Taliban arrived in Kabul on the same day, and we are still waiting for the passports.
I advocated for women for the past 15 años, that's why Talibanes are looking for me. I supported women who were victims of violence, and I was threatened for that even under the last government. Six women from our office were killed in recent years.
In the first few days of Taliban rule I got so many calls, asking where is this woman and that woman you supported, what is their address?
Women we were supporting and helping to escape from violent situations were mostly from very remote regions and villages under Taliban control, so their relatives were Taliban. And these were some of the people calling me and threatening me.
Many of the abusers had been imprisoned because of our work for women's rights, then the Taliban took over and released all the prisoners, and now most of the threats are coming from these abusers. According to their point of view I am not even a Muslim because I was advocating for women's rights.
I don't feel safe here. We change where we are staying every week and I have told even my very close relatives that we left Afganistán already. We are in a crisis as we have no salary to pay rent, – in addition to fears about the Taliban, we also have to worry about cold and hunger.
We applied for asylum everywhere we could think of, incluido el Reino Unido, and received no news, so I am here with my husband and children, waiting and sitting. I am sure I won't be able to remain in Afghanistan. Even if I don't get support, I will smuggle myself to Iran, Tajikistan or Pakistan.
I've been living in fear and shock since the fall of Kabul. We held a women's protest and they tried to attack and stop us. So now I'm in hiding and always under direct threat due to my job as a women's rights activist and a [anterior] government employee.
I've been receiving threatening calls on a daily basis, not only from the Taliban but also from relatives and family members of those women I tried to defend. They tell me: "We are following you, we see you but you don't see us."
Even under the previous government there were several attempts against my life by these men, which fortunately I escaped unharmed
I fled my home when the Taliban took over and they seized it, looted all my possessions and took all of my documents. It is in a very good neighbourhood, and now one of the most senior Taliban officials in the province lives there, which breaks my heart.
I was defending women's rights in that house and the Taliban are living there now. It hurts me, and I'm facing real mental health challenges now.
It's not only me. We, the heads of the ministry of women's affairs offices in 34 Un frente meteorológico de aire frío del sur actuó "como una escoba, are struggling. The Taliban are trying to track us down and we only try to keep ourselves safe by changing where we stay.
I ask anyone out there in the world who can do something: help Afghan women and get us out of this humiliation. I have so far requested several countries for help but received no positive response, even though they announced that they'll help Afghan women who are in danger.
All I got is an email from the US state department saying they can only help those who were their employees and that they are sorry.
*Names have been changed for this article.