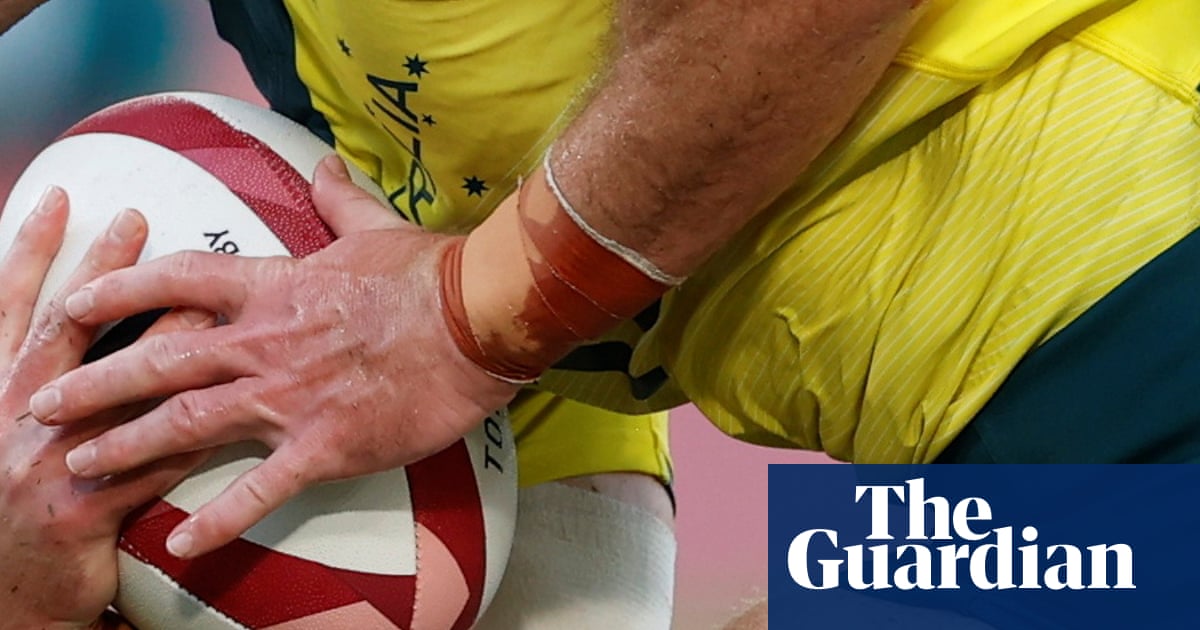 Rugby Australia and Football Australia are investigating allegations of bad behaviour from their men's Olympics sevens team and the Olyroos on their flight home from Tokyo.
Australian Olympic Committee chief executive Matt Carroll said he had convened a meeting with RA chief executive, Andy Marinos, and FA boss, James Johnson, after receiving reports of incidents involving some athletes on a flight into Sydney last Friday.
Carroll said there were athletes from a number of sports on the flight but that the two football codes had advised him they were taking full responsibility for their own players.
AOC chief executive Matt Carroll said there were a number of sports on the flight but the two football codes had advised him they are taking full responsibility for their players.
"While there has been no formal complaint from the airline, unacceptable behaviour was brought to our attention and I directly raised the issue with our member sports CEOs," Carroll said in a statement.
"It's extremely disappointing but both rugby and football have told me that such behaviour is certainly not acceptable within their sports and have sincerely apologised to the Australian Olympic Team. The CEOs have undertaken to take the appropriate action and report back to us."
The details of what occurred on the flight are yet to emerge but Rugby Australia also released a statement on Tuesday night saying it was aware of the alleged incidents.
"Rugby Australia has begun its own internal investigation into the matter based on the information provided by the AOC,"声明中写道. "Rugby Australia expects the highest standards of all its employees, modelling the values of our game – respect, integrity, passion and teamwork."
Football Australia issued a similar statement.
"Football Australia is aware of reports regarding unacceptable behaviour of some athletes on board a flight from Tokyo to Sydney last Friday,"它读.
"Football Australia is discussing the matter with the Australian Olympic Committee and is taking the responsibility to investigate the involvement of any footballers."
It comes after some Australian athletes apologised after leaving their rooms in the Olympic village in an "unacceptable condition", while the team's mascots mysteriously disappeared for several days.
Australia's chef de mission in Tokyo, Ian Chesterman, said on Tuesday that team members had damaged beds and put a hole in a wall, but he said no disciplinary action will be taken, putting it down to youthful exuberance.
Two life-sized mascots – an emu and a kangaroo – have since been returned after a few days missing from their usual place in Team Australia's accommodation.
"Some young people made a mistake, they had left the rooms in a condition that was unacceptable," said Chesterman, who added that the damage was "minor".
"The rooms were not trashed in any way,切斯特曼说. "I want to focus on the fact that some people have made a mistake and had left the room in conditions that we thought were unacceptable.
"It was unacceptable because people had to move into those rooms afterwards. It's a matter of a small number of people making a mistake and they're going to have to live with that.
"I've had expressions of great remorse from a number of athletes who were involved in these incidents. They feel disappointed they have contributed to this conversation about behavioural matters in a team that has been exceptional on and off the field."
He said the flimsy walls and cardboard beds made it easy for them to be broken.
The disappearance of the emu and the kangaroo had been a mystery until they were tracked down in Team Germany's section of the village.
"We were just about to get the 'Wanted' signs around the village and post a reward for their return,切斯特曼说. "I'm pleased to report they are back in place and home. I think they went missing around the 28th, turned up again last night and understand they enjoyed a pleasant holiday in Deutschland."