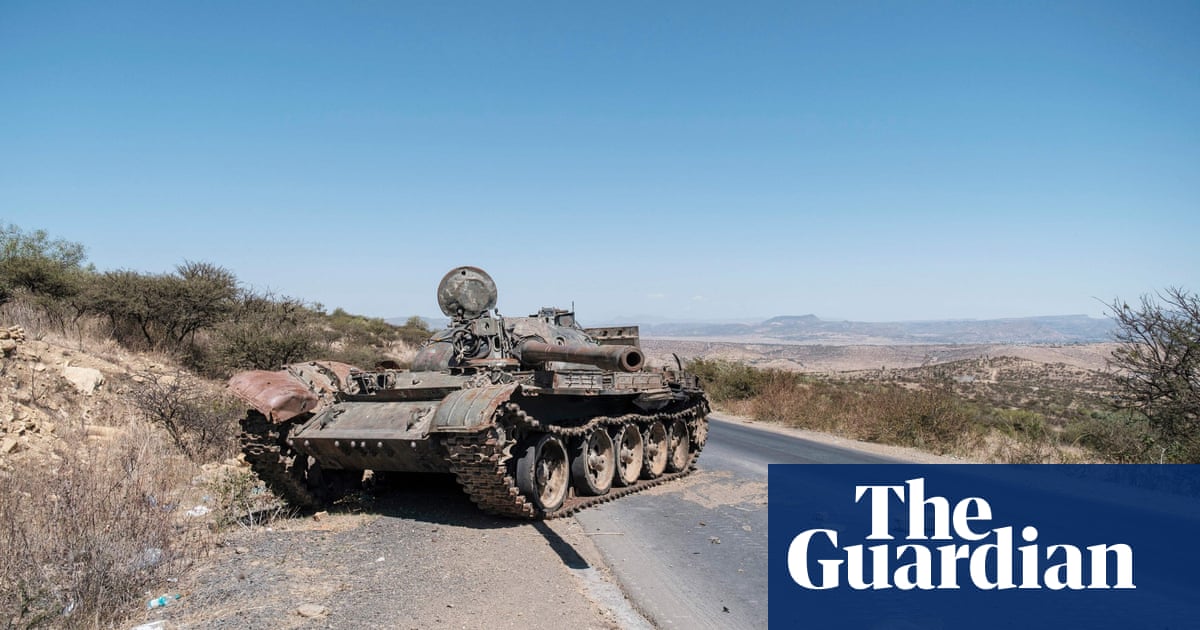 Op Dinsdag, a state of emergency was declared in Ethiopia after Tigrayan forces said they were gaining territory and considering marching on the capital Addis Ababa.
We would like to hear from people in Ethiopia and the capital in particular about the situation inside the country, and also from those who are part of the diaspora.
U kan kontak maak deur die onderstaande vorm in te vul, anonymously if you wish or contact us via WhatsApp deur hier te klik or adding +44(0)7766780300. U antwoorde is veilig, aangesien die vorm geïnkripteer is en slegs die Guardian toegang tot u bydraes het.
Een van ons joernaliste sal in kontak wees voordat ons publiseer, so laat asseblief kontakbesonderhede.
Though we'd like to hear from you, your security is most important. We recognise it may not always be safe or appropriate to record or share your experiences – so please think about this when deciding whether to send your information to the Guardian.
As u probleme ondervind met die gebruik van die vorm, klik hier. Lees die diensbepalings hier and privacy policy hier.