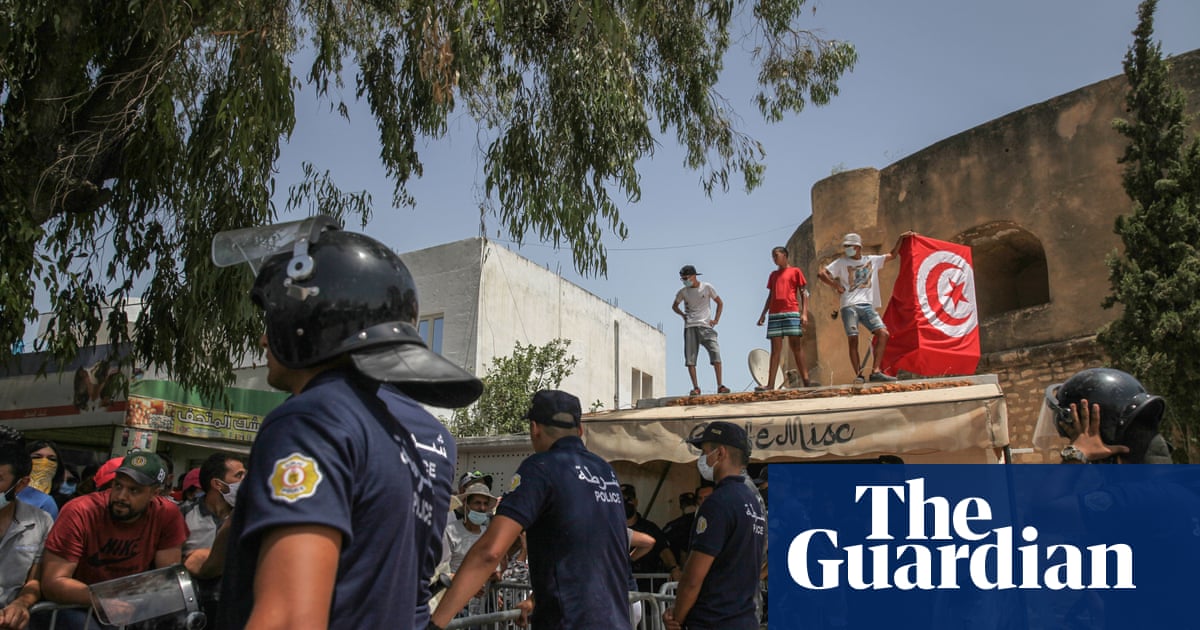 A decade after the revolution that sparked the Arab Spring, Tunisia's president, Kais Saied, has suspended parliament for 30 days and dismissed the prime minister Hichem Mechichi in what critics have described as a coup. Di lunedi, Saied announced a month-long nationwide curfew.
We would like to hear from people in Tunisia who are affected by the current political situation – what are your concerns? Have you taken part in the protests last week? What is the political atmosphere where you live ?
Puoi metterti in contatto compilando il modulo sottostante, anonimamente se lo desideri. Le tue risposte sono sicure poiché il modulo è crittografato e solo il Guardian ha accesso ai tuoi contributi.
Uno dei nostri giornalisti si metterà in contatto prima di pubblicare, quindi per favore lascia i dettagli di contatto.
Though we'd like to hear from you, your security is most important. We recognise it may not always be safe or appropriate to record or share your experiences – so please think about this when deciding whether to send your information to the Guardian.
Se hai problemi con l'utilizzo del modulo, clic Qui. Leggere i Termini di Servizio Qui and privacy policy Qui.