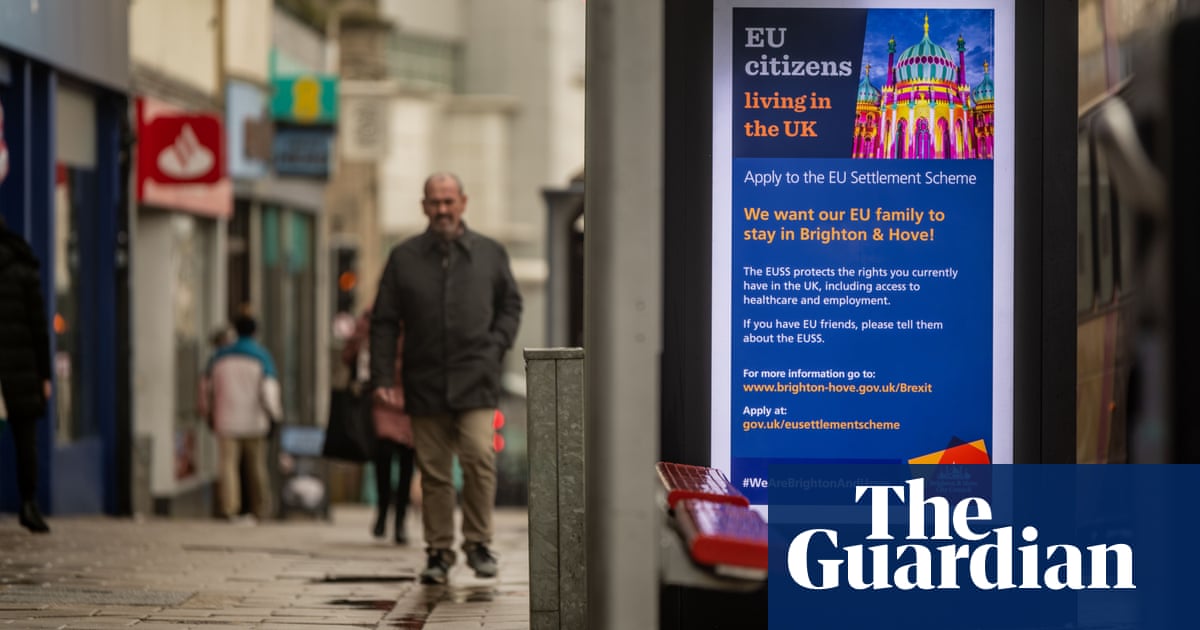 With a week to go before the cut-off date of 30 giugno, we're keen to hear from people who have applied for the EU Settlement Scheme, but still awaiting status decisions due to the Home Office backlog in processing applications.
We are also interested in hearing from EU citizens who have wrongly been told by councils, NHS staff or landlords that they are not eligible for a service because they do not yet have settled or pre-settled status, despite being in the process of applying.
Puoi metterti in contatto compilando il modulo sottostante, anonymously if you wish or via WhatsApp di clicking here or adding the contact +44(0)7766780300. Le tue risposte sono sicure poiché il modulo è crittografato e solo il Guardian ha accesso ai tuoi contributi.
Uno dei nostri giornalisti si metterà in contatto prima di pubblicare, quindi per favore lascia i dettagli di contatto.
Se hai problemi con l'utilizzo del modulo, clic Qui. Leggere i Termini di Servizio Qui and privacy policy Qui.