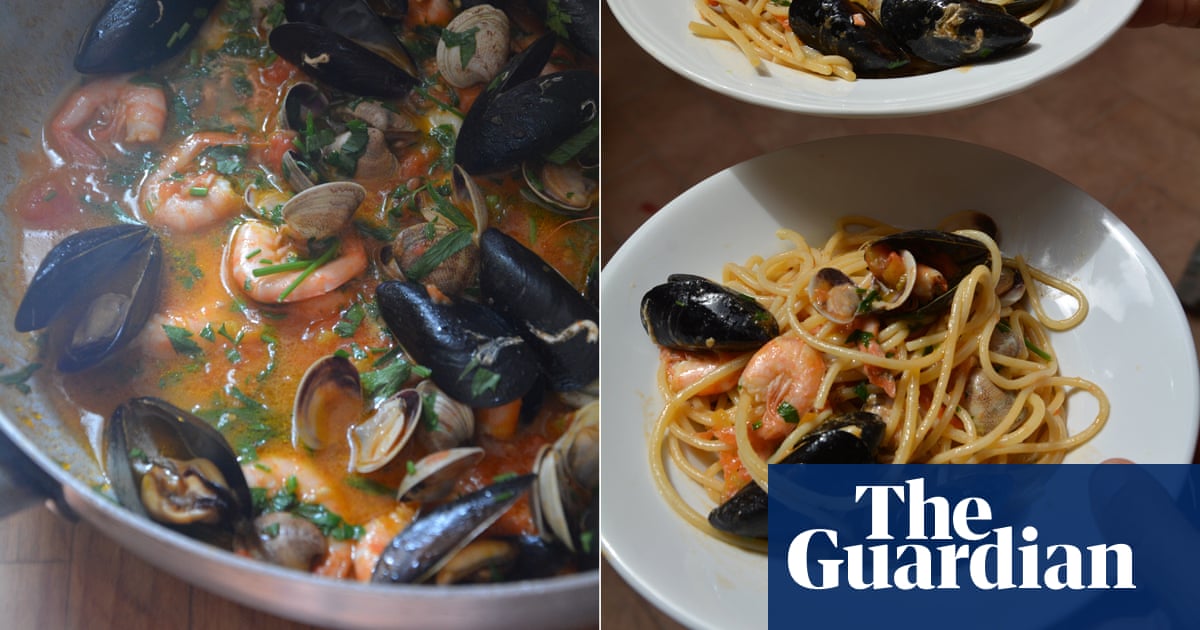 56 Views0 Comments0 Likes
Somewhere – probably in one of the shoe boxes in a larger box, Russian doll-style, under the bed – is a strip from a magazine. It is a cartoon of a man sitting at a table eating, while under the table his feet are in ...
47 Views0 Comments0 Likes
Wipe 1 kg of new potatoes and cook them for approximately 15 minutes in boiling, salted water until they are tender. Drain the potatoes in a colander and set aside. Finely chop 3 thin spring onions, discarding the da...