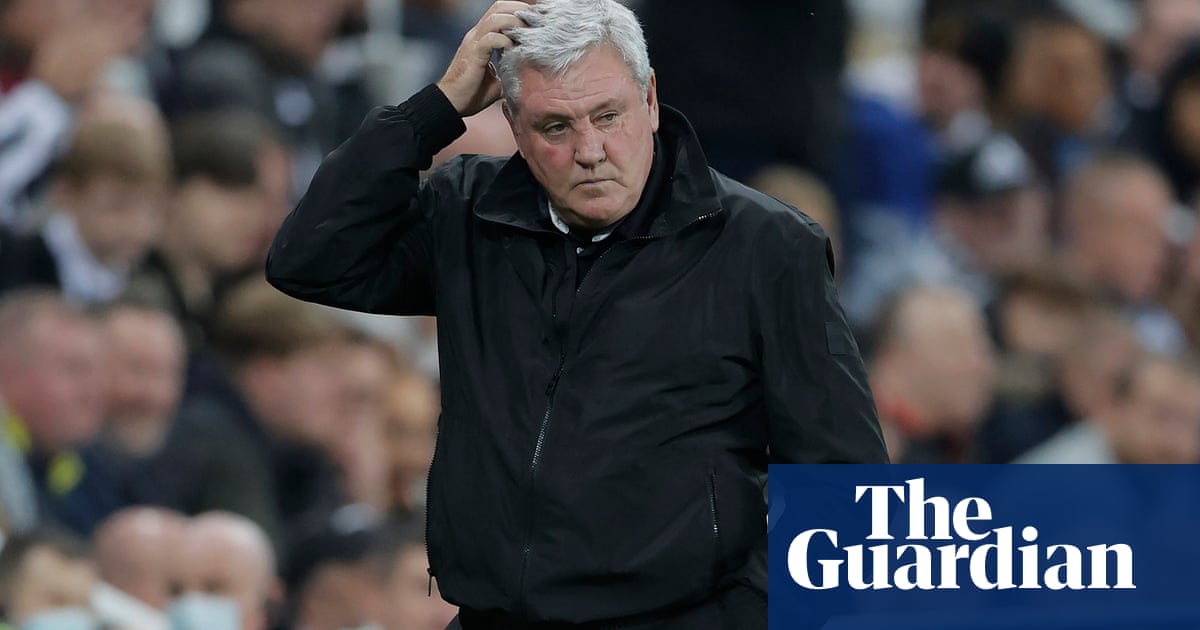 Steve Bruce has parted company with Newcastle United after the club's new owners decided a change of manager was imperative.
Bruce had spent just over two years in charge at St James' Park after succeeding Rafael Benítez in July 2019 and presided over his 1,000th game in club management when Tottenham won 3-2 on Tyneside in front of the live television cameras on Sunday.
Paulo Fonseca, a former Shakhtar Donetsk and Roma coach, is among the contenders to replace Bruce. He is out of work and came close to taking the Tottenham job in June. Lucien Favre, who has managed Nice and Borussia Dortmund, is another on the shortlist.
Bruce kept Newcastle in the Premier League for the past two seasons but has proved a deeply unpopular successor to Benítez, with the hostility deepening in recent weeks. With the team second bottom of the Premier League and still to win a game, Bruce's exit – along with a pay-off understood to be in the region of £7m – was far from unexpected.
"Newcastle United can confirm that Steve Bruce has left his position as head coach by mutual consent," the club said, thanking Bruce "for his contribution" and wishing him well. The club added that Bruce's assistant, Graeme Jones, would take caretaker charge for Saturday's game at Crystal Palace; Jones may remain on the coaching staff long term. He will be supported this week by the coaches Steve Agnew, Stephen Clemence, Ben Dawson and Simon Smith.
Bruce said in a statement that he was "grateful to everyone connected with Newcastle United for the opportunity to manage this unique football club" and expressed gratitude to the players and staff for their hard work. "This is a club with incredible support, and I hope the new owners can take it forward to where we all want it to be," he said.
The 60-year-old was far more illuminating about his feelings in an interview with the Telegraph. "By the time I got to Newcastle, I thought I could handle everything thrown at me but it has been very, very tough," he said. "To never really be wanted, to feel that people wanted me to fail, to read people constantly saying I would fail, that I was useless, a fat waste of space, a stupid, tactically inept cabbage head or whatever. And it was from day one.
"When we were doing OK results-wise, it was 'yeah but the style of football is rubbish' or I was just 'lucky'. It was ridiculous and persistent, even when the results were good."
The generosity of Bruce's pay-off may raise eyebrows but, when he took the Newcastle job two years ago, Mike Ashley was actively trying to sell the club. The likelihood new owners would want their own manager meant Benítez's successor was able to negotiate a significant compensation clause in his contract.
Bruce – previously in charge of Sheffield United, Huddersfield, Birmingham, Crystal Palace, Wigan, Sunderland, Hull and Sheffield Wednesday – has indicated he regards this as the right moment to retire.
"I think this might be my last job," he said. "It's not just about me; it's taken its toll on my whole family because they are all Geordies and I can't ignore that. They have been worried about me … especially my wife Jan." He said, though, it was a case of "never say never".
The former Manchester United captain acknowledged he expected to be sacked as soon as the new owners moved into St James' Park. Although he spoke to Amanda Staveley, the Newcastle director with responsibility for day-to-day running of the club on behalf of its Saudi Arabian power brokers and majority stakeholders, on the day the takeover was confirmed, he did not meet Staveley in person until four days later, when she visited the training ground.