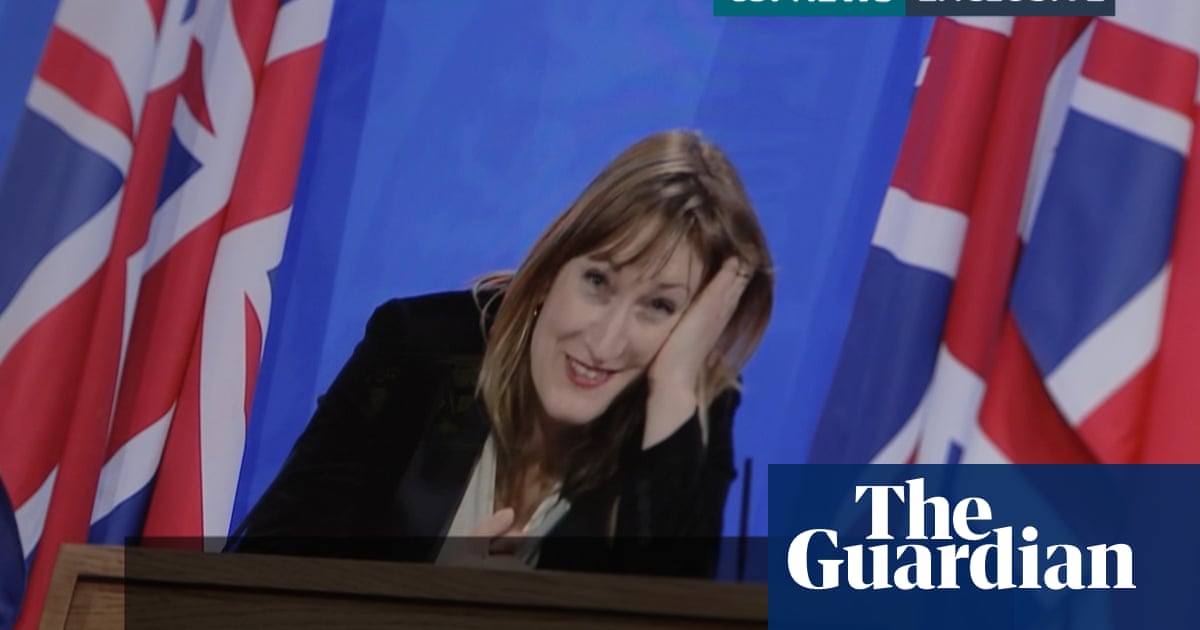 Boris Johnson enfrenta acusaciones de mentir después de senior No 10 Los funcionarios fueron filmados bromeando sobre una fiesta de Navidad cerrada que Downing Street insiste en que no se llevó a cabo..
Johnson and his aides have repeatedly denied that the event, reportedly held for staff at No 10 in December last year, broke Covid rules or took place at all.
In the leaked video of a mock televised press briefing, an adviser to Johnson is seen joking with Allegra Stratton, the prime minister's then press secretary, about "a Downing Street Christmas party on Friday night".
El metraje, obtained by ITV, was shot on 22 diciembre 2020. The Friday before was 18 diciembre, the date on which multiple sources have said there was a staff party inside Downing Street, which would have contravened strict Covid regulations in place at the time.
It shows Stratton, prime ministerial adviser Ed Oldfield and other staff making a series of jokes about a party, including references to "cheese and wine", the lack of social distancing and making the excuse it was a business meeting.
Quizzed in the leaked footage, Stratton laughingly says: "This is recorded … This fictional party was a business meeting and it was not socially distanced."
Johnson has repeatedly said no Covid rules were broken, while his spokesman denied earlier on Tuesday that any event at Downing Street took place. Asked about the video, Downing Street insisted it had not changed its view, dicho: "There was no Christmas party. Covid rules have been followed at all times."
Keir Starmer, the Labour leader, said Johnson had not been truthful: "To lie and to laugh about those lies is shameful. The prime minister now needs to come clean and apologise."
Becky Kummer, spokesperson for Covid-19 Bereaved Families for Justice said: "There are simply no words to describe how upsetting and shameful it is then to hear Boris Johnson's team laughing about breaking the rules they had made, whilst others followed them and could only say goodbye to their loved ones through a screen. It's the behaviour of people who think they're above us."
The video – recorded as part of preparations for planned daily televised briefings hosted by Stratton, which were later abandoned – will increase pressure for a formal inquiry into what happened. It may also fuel calls for police action, with Labour MPs having already reported earlier allegations to the Metropolitan police.
Scrutiny of perceived dishonesty and double standards in Johnson's Downing Street was already intense, particularly over Covid rules given the controversy over Dominic Cummings travelling to Durham from London during lockdown in spring 2020.
On Monday Cummings, Johnson's former chief adviser, said in a tweet that Downing Street had lied about the party, calling this "very unwise".
The video footage begins with Oldfield enacting the role of a journalist questioning Stratton as part of the planned briefings, dicho: "I've just seen reports on Twitter that there was a Downing Street Christmas party on Friday night, do you recognise those reports?"
The exchanges give the strong impression that a staff-based party took place on 18 December and that No 10 officials realised that they were likely to have broken rules.
Staff in No 10 were said to be feeling "very unsettled" in the wake of the footage emerging, with questions being raised about the actions of Stratton and Oldfield.
Some Tory MPs were also livid at what they saw as more evidence of Downing Street's lack of professionalism – for joking about the party in the first place and for doing so while being recorded. One minister said: "This has the potential to be very bad," adding: "The idea I'm going to go out and defend this is for the birds."
At the time of the party last winter, London was in the top tier of Covid restrictions, with no social events allowed even within businesses. Sources have told the Guardian, Espejo, BBC and other outlets that several dozen people were packed tightly at the party, and that there was food and drink served, with party games and "secret Santa" presents.
Stratton, who has since become the spokesperson for Cop26, and Oldfield, who remains at Downing Street, have been contacted for comment.
During a visit to a prison in London on Tuesday, Johnson had declined to explicitly say, as had his spokesperson, that no event took place. "What I can tell you is that all the guidelines were observed, continue to be observed," he told reporters. Asked if he investigated personally, Johnson dijo: "I am satisfied myself that the guidelines were followed at all times."
The SNP's Westminster leader, Ian Blackford, said that if the narrative about the party in the video about was correct, "then the prime minister's position is untenable".
Ed Oldfield: I've just seen reports on Twitter that there was a Downing Street Christmas party on Friday night, do you recognise those reports?
Allegra Stratton: I went home [laughs], hold on hold on, erm, err …
Oldfield: Would the prime minister condone having a Christmas party?
Stratton [risa]: What's the answer?
Oldfield: No sé.
Unidentified Downing Street employee: It wasn't a party … it was cheese and wine.
[Laughter throughout briefing room]
Stratton: Is cheese and wine alright? It was a business meeting.
[Laughter throughout briefing room]
Downing St employee: No, joking.
Stratton [risa]: This is recorded. This fictional party was a business meeting [laughs] and it was not socially distanced.