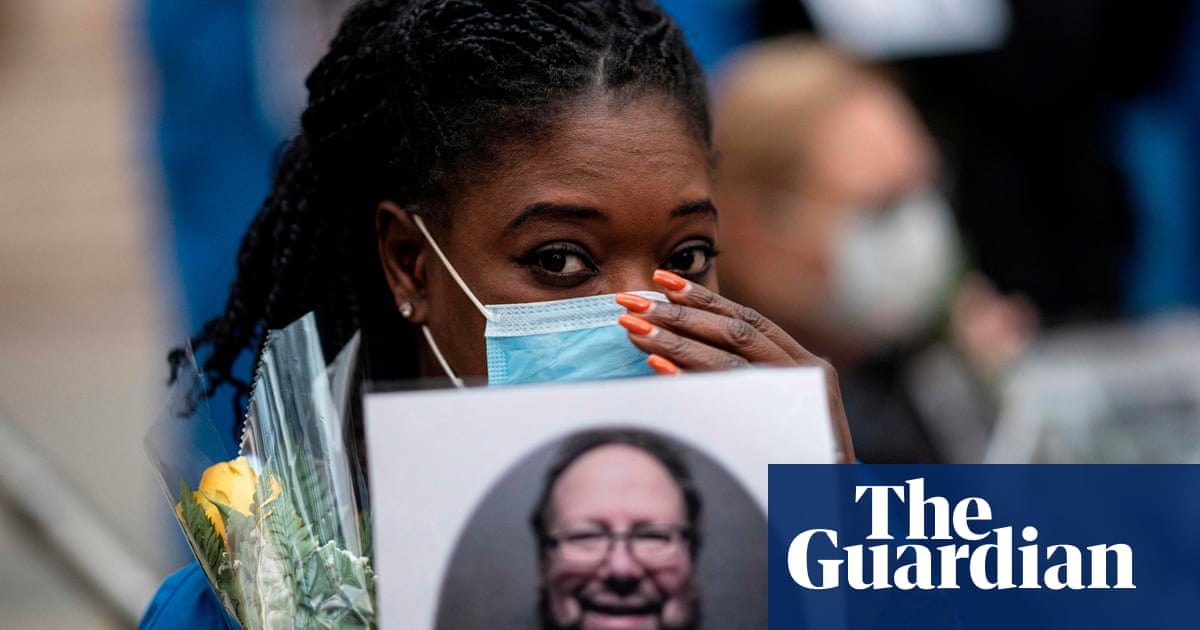 The project counted more than 3,600 healthcare worker deaths, with the majority of people who died under the age of 60
Thu 8 Apr 2021 08.59 EDT
Lost on the frontline has counted more than 3,600 healthcare worker deaths. The first fatalities that we recorded occurred in mid-March 2020, and we finished our count on 7 April 2021.
These are our findings.
In the general population, the median age of death from Covid-19 is 78. Yet among healthcare workers in our database, it is only 59. The majority of people who died were under the age of 60. Hundreds of even younger people also died while working on the frontlines.
Although non-Hispanic white Americans account for about 60% of the US population, and Black Americans account for 13% of the population, we found that white healthcare workers died at a lower rate.
We learned that a large number of those who died were worried about not having enough personal protective equipment (PPE). (We only possess information about PPE concerns for a smaller subset of cases, based on interviews with family members, friends and colleagues, as well as text messages or online messages some victims sent before they died.)
And those from the Philippines accounted for a disproportionate number of deaths.
Roughly one in three were nurses, but the total also includes physicians, pharmacists, first responders and hospital technicians, among others.
These were the two states hit hardest at the outset of the pandemic.
Nearly 800 died in March, April and May, during the initial surge on the east coast.
About 25% of people worked at a hospital. Everyone else worked in residential facilities, outpatient clinics, hospices and prisons, among other places.