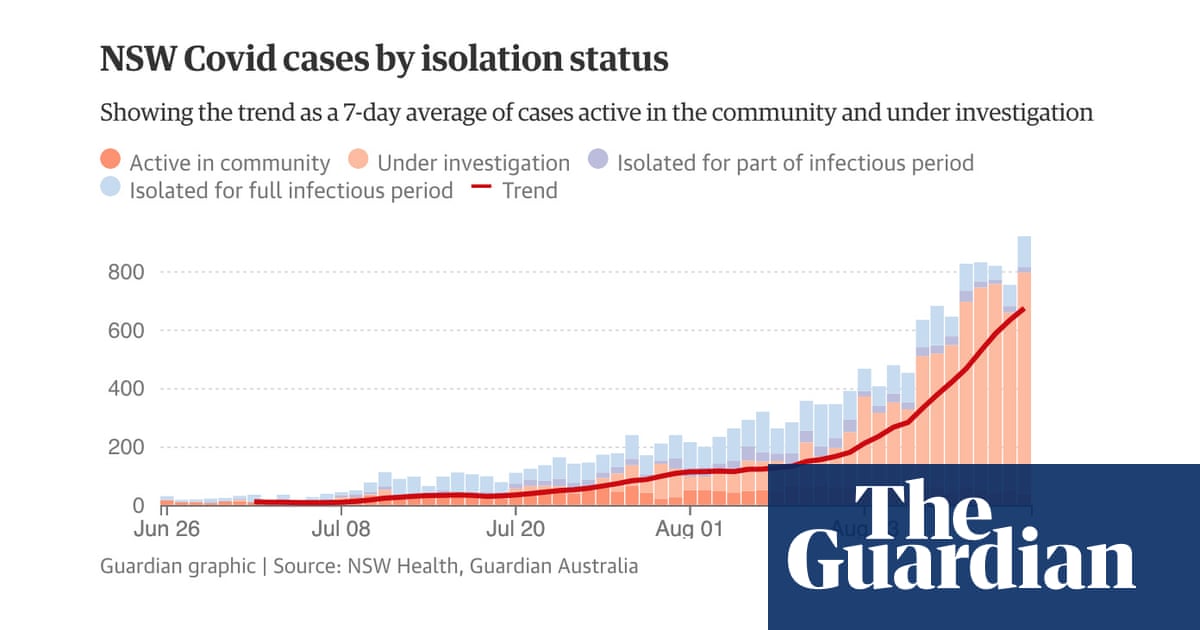 Le autorità sanitarie hanno pubblicato un elenco di siti di esposizione pubblica visitati da un caso confermato di Covid-19 a Sydney, NSW regionale e Canberra, ATTO.
Ecco gli attuali hotspot del coronavirus, Siti di esposizione al Covid, venues and case location alerts in NSW and ACT and what to do if you've visited them. Vedi l'elenco completo e la mappa qui sotto.
Gli utenti che visualizzano questa pagina tramite Google Amp potrebbero riscontrare un guasto tecnico. Se la seguente tabella non viene visualizzata correttamente, clicca qui per ricaricare la pagina su theguardian.com che dovrebbe correggere il problema.
Per aiutarti a trovare i siti di esposizione che stai cercando, l'elenco può essere ordinato per sobborgo o nome del sito facendo clic o toccando le intestazioni delle colonne nella tabella.
Per vedere le intestazioni delle colonne e ordinarle, questa pagina deve essere visualizzata sul desktop o, se si utilizza un browser Web mobile, ruotando il telefono di lato per visualizzare la pagina in orizzontale.
Informazioni più dettagliate sono disponibili presso il Sito web della salute del NSW.
If you have been to any of the following locations at the dates and times specified, you must immediately quarantine, get tested and remain in quarantine for 14 days even if you get a negative result.
Monitor for symptoms if you have been to the following venue:
Qui, we are tracking daily new local cases in NSW by whether or not the person has been in isolation while infectious, or partially isolated, not isolated at all, or unknown.
Utilizzo dei dati di Salute del Nuovo Galles del Sud calcoliamo il numero di nuovi, casi acquisiti localmente al giorno per ogni area di governo locale (LGA) nel NSW.
We then check to see if cases have increased or decreased over the past fortnight for each area that reported more than five cases during the period .
Questo grafico mostra la tendenza, utilizzando una media mobile di sette giorni, in casi acquisiti localmente vs casi esteri per il passato 60 giorni:
Qui puoi vedere il numero totale di casi giornalieri, diviso da quelli in cui la fonte dell'infezione era all'estero o interstatale, e quelli dove è stato acquisito localmente o ancora oggetto di indagine.