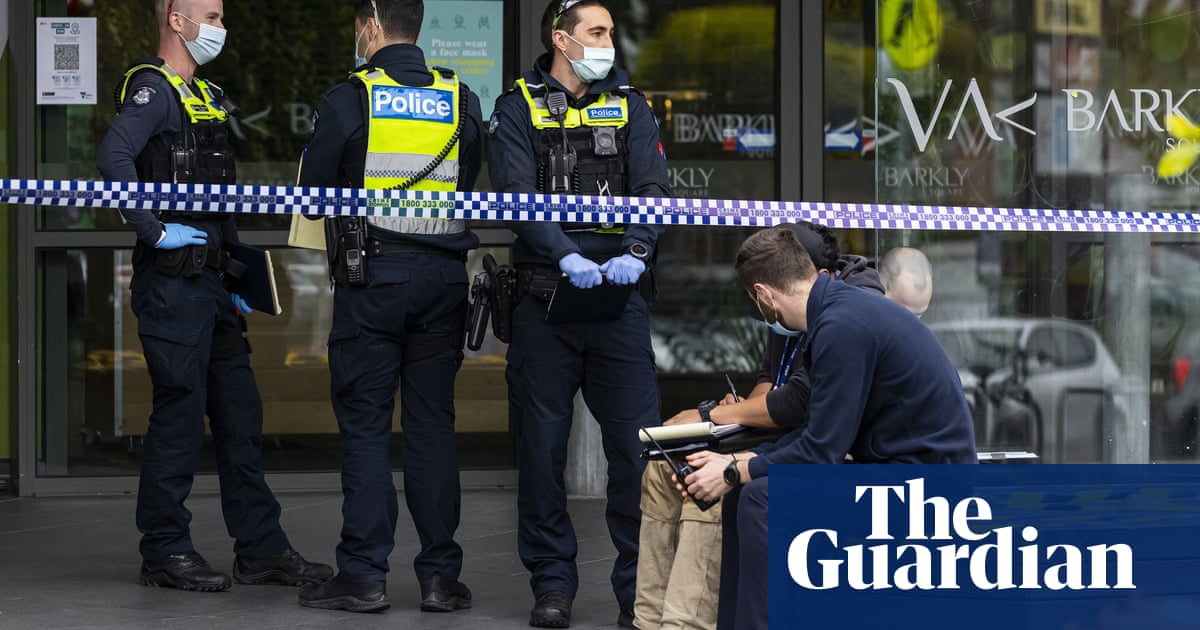 Two men have been taken to hospital after being stabbed inside a Melbourne shopping centre.
Both suffered non-life-threatening injuries during the attack at Barkly Square in Brunswick just after 8am on Monday, and were taken to hospital in stable condition.
Jess, a worker at the Meatwell butchers, was inside the centre when she heard screaming coming from the nearby supermarket.
"At the start we just heard screaming but we didn't think much of it," she said. "There was all just the yelling and then someone from Woolworths goes, 'Run, there is someone with a knife, get back!'"
Jess and the other shop workers sheltered in the back of the store before being evacuated by police half an hour later.
A caller to the Melbourne radio station 3AW said her brother, a Coles employee at the shopping centre, had been present during the attack.
"The shopping centre has been evacuated," she said. "There was a guy running around with a knife.
"All of the employees are locked up in their various shops."
A spokesperson for Coles told Guardian Australia that reports of a customer being stabbed were false.
A man was arrested at the scene and was also taken to hospital with self-inflicted wounds.
Police say they are not searching for anyone else and there is no threat to the community.
Barkly Square will remain closed for the rest of the day.