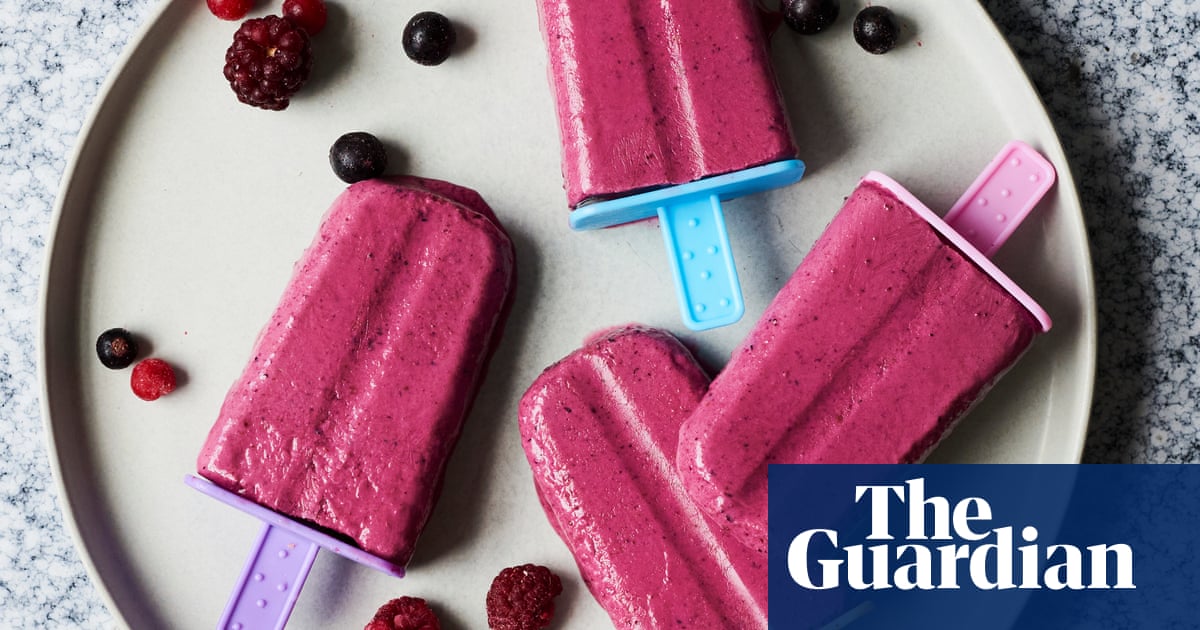 Dit is moontlik die kortste, maklikste resep wat ek nog gemaak het - en dit is 'n briljante manier om die kinders in die kombuis te kry, ook. Met warmer weer (hopelik) oppad, dit is net reg dat ons lekker maak, frozen treats to cool you down. These berry smoothie popsicles are zingy, sweet and a clever way to get children to eat some of their five-a-day.
If you don't fancy berries, jazz up your popsicles with banana, mango or pineapple instead – just make sure the fruit totals 250g.
Berei voor 15 min
Vries 5 uur+
Makes 6250g frozen mixed berries
250g natural yoghurt
65ml whole milk
20g porridge oats
Lus van 1 suurlemoen
2 tbsp runny honey
50g strooisuiker
Put everything in a blender and whizz smooth. Pour the mix evenly into six ice lolly moulds, insert the sticks and freeze for at least five hours, en verkieslik oornag.
When you're ready to eat, pop the lollies out of their moulds and enjoy.