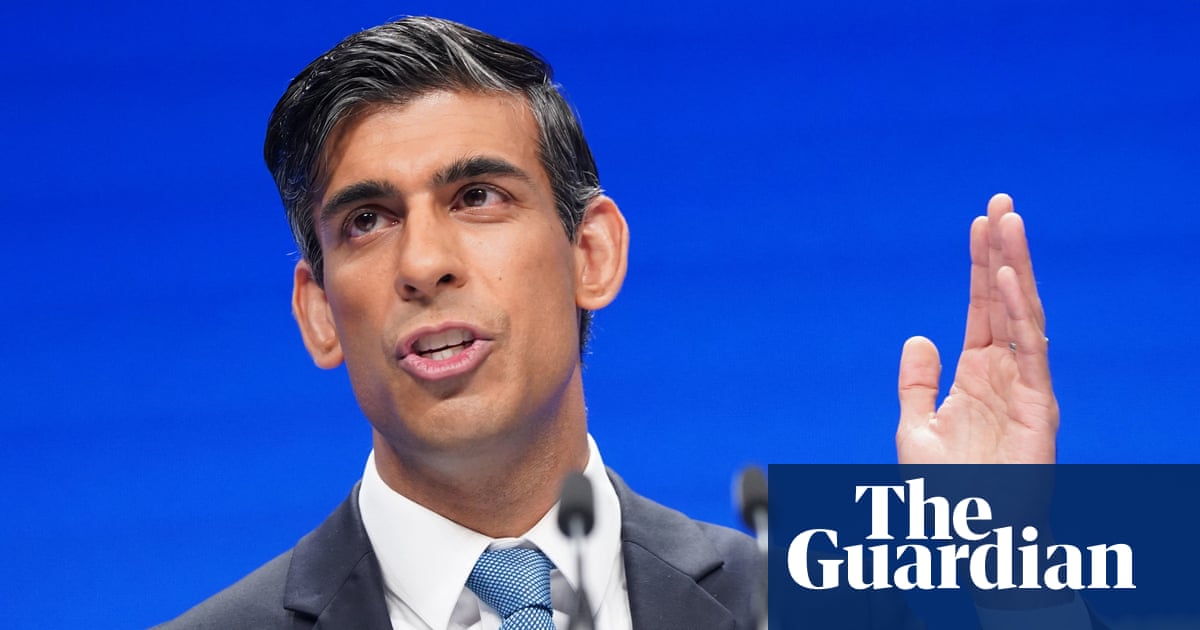 Rishi Sunak has been criticised as missing in action for being in California while furious business leaders request urgent financial help to stay afloat in the run-up to Christmas after people were told to avoid unnecessary outings.
Labour said the chancellor should "get himself on a flight back and get a grip on the situation", after the revelation he was on a four-day trip to the US. The government said Sunak was in touch with business leaders and hinted support was on its way.
But hospitality industry figures accused the government of turning its back on struggling businesses by "frightening" people into staying at home while failing to offer support to venues reeling from the resulting plunge in trade.
The pub industry reported 3.2m cancellations last week alone, prompting bosses to warn that firms would not survive the winter without an urgent package of financial support from the Treasury. They called for measures including:
Many blamed a change in messaging amid the spread of the Omicron variant.
At a sombre press conference on Wednesday, Profesor Chris Whitty, England's chief medical officer, told the public: "Don't mix with people you don't have to." His tone was a sharp contrast to that of the prime minister, Boris Johnson, who continued to insist Christmas parties should go ahead and proclaimed that "a great national fightback has begun" with the acceleration of the booster jab programme.
Chris Jowsey, the chief executive of 1,000-strong pub chain Admiral Taverns, dicho: "They're frightening everybody into staying home but they're not providing any support for the businesses that are most impacted."
He said city centre takings were down by as much as 70% after a wave of cancellations triggered by work-from-home guidance and Whitty's comments on socialising, leaving businesses in dire need of a support package. "We've heard nothing from the chancellor and they must have known what the impact would be. It feels as if they've turned their back on the sector. If this carries on as it is, we'll see businesses go under in January. Fact."
The British Beer and Pub Association is understood to have written to Sunak about the difficulties facing the sector, which the trade body said was hit by 3.2m cancellations last week, before Whitty's comments.
Phil Urban, the chief executive of Mitchells & Butlers, cuyo 1,700 restaurants and pubs include the O'Neills and Harvester chains, called for the Treasury to move faster. "In Germany, where we have a business, restrictions have gone hand in hand with the support," él dijo. "Here we have restrictions and are left dangling, not knowing whether we'll get anything at all."
Leaders across the sector called on the government to rethink plans to restore the VAT rate on hospitality to 20% en abril, asking for a continuation of the current 12.5% rate or a return to 5%.
The industry's other key ask is a total moratorium on business rates, given that many firms, in particular those in city centres, are paying duty on venues where trade has dwindled. Bosses also called for immediate grants to support the sector and strengthening of the coronavirus business interruption state-backed loan scheme.
Simon Emeny, the boss of London-focused pub chain Fuller, Herrero & Tornero, called for some form of targeted furlough to help venues in deserted city centres. "We've been left in no man's land," él dijo.
Como el industry demanded action from the Treasury, Boris Johnson's official spokesperson appeared to hint that the government was moving towards offering more financial help for affected businesses. "We will listen. We understand the challenges that this new wave poses, and we recognise that the public are being more cautious given the prevalence of this variant. And so we will respond proportionately at all times, as we have before," él dijo.
While emphasising that the prime minister was not asking businesses to close, él dijo: "We recognise that the prevalence of this variant and its high transmissibility is leading to further challenges for the hospitality sector, in particular."
He confirmed that Sunak and the Treasury chief secretary, Simon Clarke, would meet representatives from "a dozen" affected businesses on Thursday afternoon, with the chancellor joining virtually from California. A spokesperson for Sunak said his trip was long planned, saying he had travelled to meet tech and investment leaders with a "packed schedule of meetings".
Sunak will return to his desk in London on Friday.
John Glen, the economic secretary, said Sunak would listen to business's concerns about what further support should be required.
But Conservative MPs made clear they expected the Treasury to front up more money, accusing the government of imposing an "effective lockdown". Steve Brine, a former health minister, said that "at a stroke, the chief medical officer changed government policy" at Wednesday's press conference, and argued: "The Treasury is going to have to do more."
Wes Streeting, la secretaria de salud en la sombra, urged Sunak and the business secretary, Kwasi Kwarteng, to "hammer out a deal to help hospitality because they really need us right now". Streeting said: "Those businesses are having a hard time at the moment and we want government to be by their side."
Él agregó: "We understand the chancellor is currently out of the country in California. So perhaps he might want to get himself on a flight back and get a grip on the situation, because businesses need certainty and confidence now."