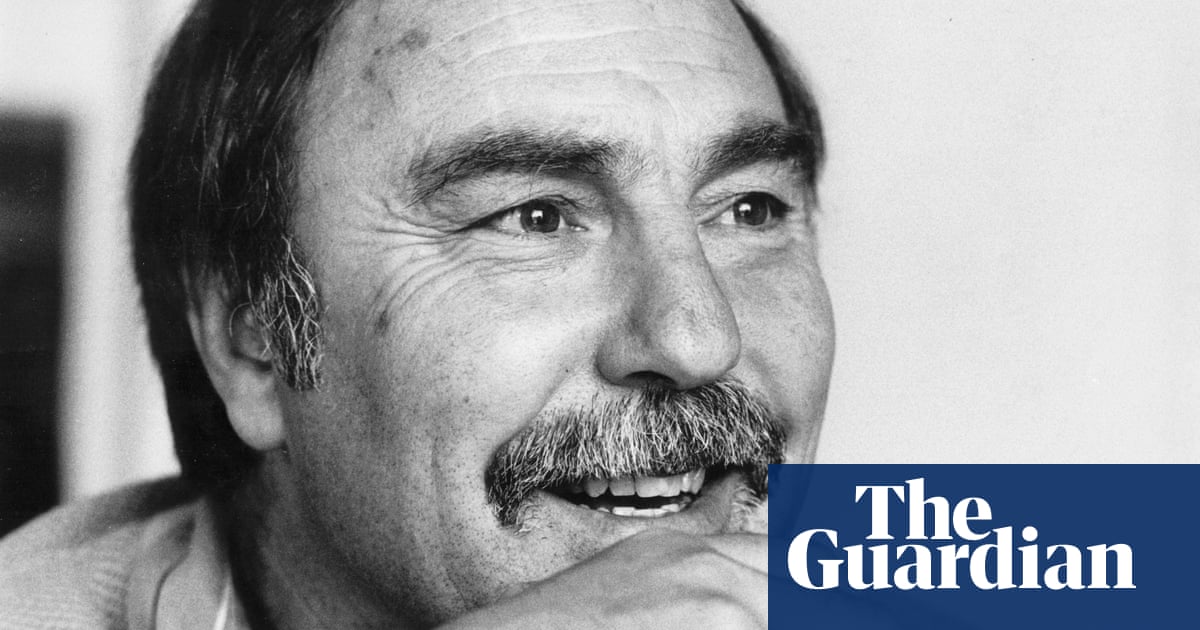 Jimmy Greaves, feted as one of England's greatest strikers and a member of the squad that won the 1966 World Cup, has died at the age of 81.
"We are extremely saddened to learn of the passing of the great Jimmy Greaves, not just Tottenham Hotspur's record goalscorer but the finest marksman this country has ever seen," read a club statement. "Jimmy passed away at home in the early hours of this morning, Sunday 19 September."
Greaves is widely recognised as being one of the most naturally gifted goalscorers of his generation. He scored 132 goals for Chelsea in 169 matches between 1957 and 1961, before moving to Spurs and becoming their all-time top scorer with 266 goals in 379 appearances. Greaves also scored 44 England goals in 57 appearances – including six hat-tricks.
"Jimmy certainly deserves inclusion in any list of England's best players, given his status as one of our greatest goalscorers and his part in our 1966 World Cup success," said the England manager, Gareth Southgate. "We will pay tribute to his memory at our home match with Hungary at Wembley Stadium next month. His place in our history will never be forgotten."
The former Tottenham player Ossie Ardiles tweeted: "RIP Jimmy. Great player, great man. Very funny. Humble. Jimmy epitomises what Spurs is: To dare is to do… When you come to meet the great goalscorer in heaven, it matters not if you win or lose but how you played the game. My prayers and thoughts with his family and friends."
"RIP Jimmy Greaves. A true legend and one of the great goalscorers," tweeted the England and Spurs forward, Harry Kane. "Thoughts are with his family and friends." Another prolific England striker, Alan Shearer, tweeted: "RIP Legend. Goals, goals, goals. A remarkable goal scorer."
David Lammy, the Labour MP for Tottenham, wrote: "Man so sad Jimmy Greaves has left us. What a superb goal scorer, character and all round footballing legend. One of a kind." Lord Sugar, the former chairman of Tottenham Hotspur, said Greaves was a "brilliant player, also great as a TV and radio presenter. RIP Greavsie."
After joining Spurs as a spindly 21-year-old for a fee of £99,999 after a short spell at Milan, the 5ft 8in Greaves became a star in the famous Bill Nicholson side that won the Cup-Winners' Cup in 1963, making Spurs the first British club to lift a major European trophy.
Going into the 1966 World Cup, Greaves was a key part of Sir Alf Ramsey's plans and played in all three group games but picked up an injury in the last of those, against France, and lost his place to Geoff Hurst, who went on to score a hat-trick in the 4-2 final victory over West Germany.
Greaves played his final game for England in May 1967 and remains the country's fourth all-time record scorer, behind Gary Lineker, Sir Bobby Charlton and Wayne Rooney.
Greaves was bitterly disappointed at missing out on a World Cup winner's medal and badly affected by the death of his four-month-old son, Jimmy Jnr, in 1961. He later struggled with alcoholism and battled for years with his addiction.
In 2003, he told the Guardian: "I lost the 70s completely. They passed me by. I was drunk from 1972 to 1977. I woke up one morning and realised that it was a different world. I'd been living in it, but I hadn't been aware of it."
Following a spell at West Ham, Greaves retired from football in 1980 and reinvented himself a hugely popular TV pundit as one half of Saint and Greavsie, the popular weekend football show which he presented alongside the former Liverpool and Scotland striker Ian St John and in 1982 he was chosen as a pundit for ITV's coverage of that summer's World Cup. Greaves also was a newspaper columnist and after-dinner speaker.
Greaves was finally presented with a World Cup-winner's medal in 2009 following a long campaign by fans. But in 2014 he sold the 18-carat medal in a sporting memorabilia sale at Sotheby's auction house in London for £44,000 and struggled to fund his medical care later in his life.
Then in May 2015, Greaves suffered a severe stroke that left him in a wheelchair and he revealed the following February that doctors had told him he would never be able to walk again.