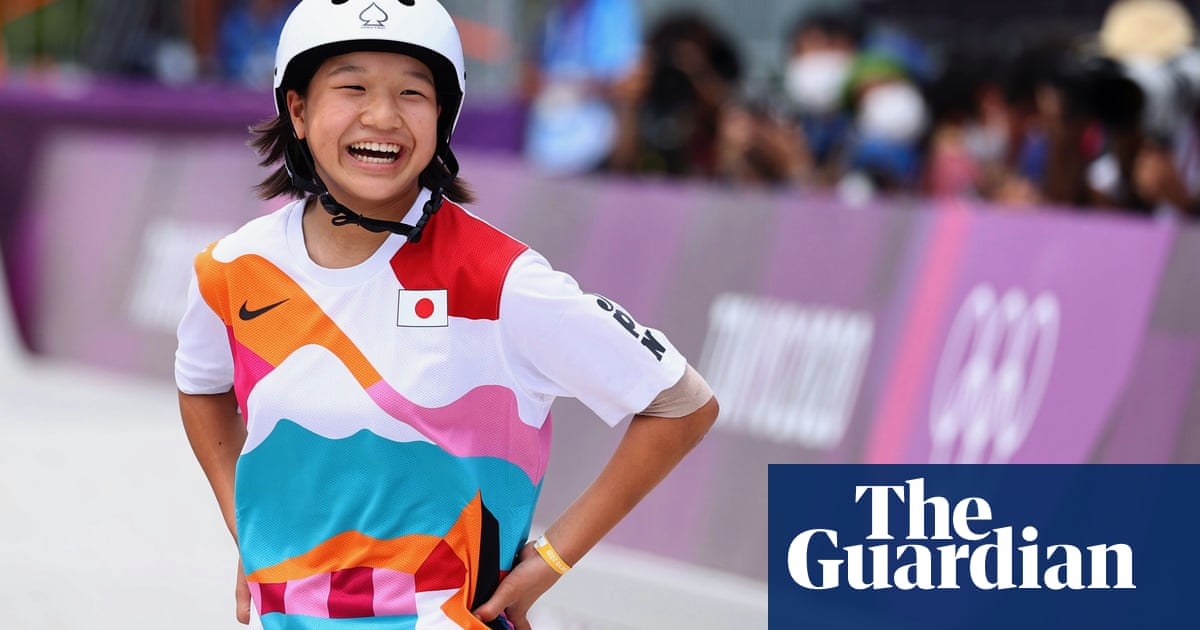 Japan's Momiji Nishiya became the second youngest champion in summer Olympics history, aged 13 years and 330 days, by winning the inaugural women's skateboarding street competition.
On another blistering hot day at Ariake Urban Sports Park, Nishiya took the lead with her penultimate trick in the event – which is held over a series of stairs, rails and ramps that is meant to resemble a park – and never looked back as she scored 15.26.
That put her clear of another 13-year-old, Brazil's Rayssa Leal, who won silver with a score of 14.64. The youngest podium in Olympic history was completed by another Japanese skater, 16-year-old Funa Nakayama, who scored 14.49 to take bronze.
Only Marjorie Gestring, who was 13 years and 268 days when winning the women's 3m springboard diving at the 1936 Berlin Games, has secured gold in a summer Games at a younger age.
"I didn't think I could win, but everyone around me cheered me on so I'm glad I was able to find my groove," said Nishiya, who gave the host nation a sweep of gold medals in the street event a day after Yuto Horigome won the men's event.
Alexis Sablone of the USA, a 34-year-old veteran who has a degree from MIT, who was in position to make the podium with two tricks remaining but had to settle for fourth after falls on both attempts. The reigning world street champion, Aori Nishimura of Japan, finished eighth after a series of massive slams left her bloody and limping.
Meanwhile Margielyn Didal, a 22-year-old from the Philippines, said she was delighted to see two 13-year-old skaters winning gold and silver. "All the medallists are super young, imagine that?" she said. "It's history, and I've just witnessed it. First ever Olympics and I was able to skate with them."
"For those young kids or just for girls or for everyone out there that wants to start skating I want to tell them to just skate and enjoy it. Keep safe, wear some safety gear. Nothing is impossible."