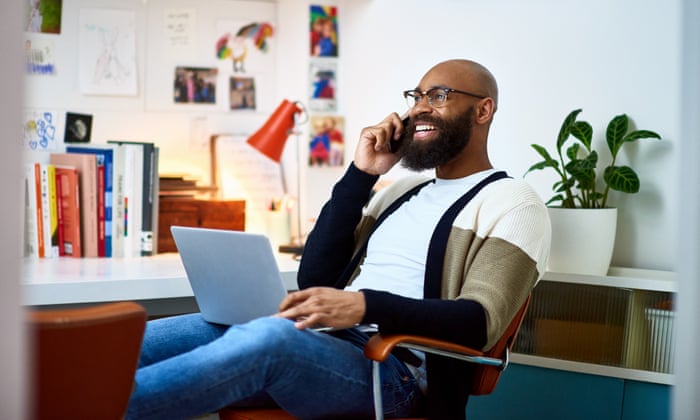 If you have money to invest and want to use it to do good for the planet or society, you are part of a global trend. Ethical, or sustainable, investment – which has been growing in popularity for more than 40 years – is now in the investment mainstream.
Last year, in Europe alone, sustainable funds and those investing according to environmental, social and governance (ESG) principles, attracted €233bn (£200bn) of investment, according to the financial services business Morningstar. This was almost double the figure for 2019.
Mobile apps and crowdfunded platforms are making ethical investment more accessible than ever. But with so much choice and different definitions of sustainability, becoming an ethical or sustainable investor can feel daunting − especially if you're investing for the first time. It can be useful, therefore, to break things up into individual steps and actions.
Figure out your own ethical values
The first step should be understanding your values, how you want them to be reflected in your investments, and what you want your investment to achieve. Do you want to avoid investing in "sin" stocks such as arms, tobacco or alcohol companies (an investment method known as "negative screening") or to only invest in companies with a good ESG rating (positive screening)?
Perhaps you want your money to help achieve specific causes, such as tackling climate change or widening access to clean water?
"Be willing to be pragmatic but also think about your red lines," says Julian Parrott, partner at Ethical Futures, an Edinburgh-based financial planning firm that only advises on what it classes as ethical investments. "Unless you have a lot of money it's unlikely that you can create a bespoke portfolio that will tick every box of your dos and don'ts."
Distinguish between different types of ethical investing
Think about what sectors, rather than specific companies, you want to invest in, or avoid investing in, and why.
Among the common types of sustainable investment are "integration" (investment funds that consider ESG criteria in all their investments) and "engagement", when investment firms use their equity stakes in companies to persuade them to become more sustainable – for example, by making their board more diverse, or ending environmentally damaging business activities.
There is also "impact investing" – investing in companies that are trying to produce measurable social and environmental benefits alongside a financial return.
"Avoiding controversial companies can give people a clear conscience, but it doesn't do much to save the world," says Steve Waygood, chief responsible investment officer at Aviva, the first major insurer worldwide to commit to becoming a "net zero" company for carbon emissions by 2040. "Investors can make more of a difference on sustainability by voting at annual general meetings (AGMs)."
Annual general meetings give investors a chance to engage with and challenge companies on ESG, whether by voting on company resolutions, tabling questions or collectively influencing policies through organisations such as ShareAction, a "responsible investment" charity.
"Companies need to be challenged by their owners before they will change what they do and how they do it," says Waygood. "As a general rule, investors who care about supporting change should make sure that they use their vote at the AGMs. And only vote with their feet as a last resort."
Don't forget your pension
Ethical investing isn't just something to consider as an alternative to investing in shares. Pensions are often an overlooked source of private wealth – and therefore influence.
After all, many of us are now accustomed to voting with our wallets when shopping – for instance, by deliberately choosing more ethically-conscious household brands, recyclable packaging and avoiding fast fashion and unnecessary air travel. These are our ways of trying to use what little influence we have to make the world a better place. But our pension savings often carry even more clout by virtue of their size. So consider switching your pension pot to an ESG fund, particularly a carbon zero fund.
By switching your pension to a responsible investment fund, such as the Aviva Investors Climate Transition Global Equity Fund, you can significantly reduce your carbon footprint – helping to create a better world to live and retire in.
Learn the basics and understand the risks
With any investment, experts advise that you should invest for the long term, ideally five to 10 years or more, to ride out peaks and troughs in financial markets. What you invest in, and how, will be influenced by how much financial risk you're willing to take and when you plan to retire.
Bear in mind the usual caveat. The value of your investments can go down as well as up. You may get back less than the amount paid in.
Most first-time investors will invest through a sustainable fund run by an asset management company. It will make investment decisions for you within broad principles that hopefully reflect your values.
"Growth" and "income" funds invest in similar assets – such as bonds, company shares, property and cash. Growth funds aim to increase the value of your investments, so you can potentially sell for a profit in the future. Income funds aim to give you a regular income. Whatever type of fund you choose, you'll need to decide what risk you're prepared to take for your investments.
Of course, the importance of taking a long-term view of investments sits particularly well with ethical investing – which by definition entails taking the long-term health of people and the planet into account rather than chasing short-term gains.
Be mindful of grey areas
Whatever approach to sustainable investment you choose, be prepared for moral grey areas.
"Many of the issues that [sustainable/ethical] funds consider are far from black and white, and slight differences in strategies can lead to quite different companies being in a fund," says Julia Dreblow, founder of SRI Services and the Fund EcoMarket database tool, which both provide information on sustainable investment.
For example, an energy company may be exiting oil and be focused on renewable energy but still have oil assets.
Animal welfare can also be more ethically ambiguous than you may think. "The area is very complex as so many products are required by law to be tested on animals, including medicines," says Dreblow. "Avoiding companies because they test on animals is seen as essential by some investors and nonsense by others."
How to find out if companies meet your criteria
As a starting point, most companies have a policy on corporate social responsibility (CSR) or a statement about sustainability on their website and in their annual report. For a more independent perspective, it's worth searching out online news stories that deal with a company's record on sustainability.
Investors looking for more detailed information can check the sustainability of the companies and funds in their portfolio by using online tools such as tumelo or sugi.
If you want professional advice on figuring out how sustainable companies really are, you can find a financial adviser who specialises in ethical and responsible investment at the Ethical Investment Association.
Use tech to make things simpler
You don't need to trawl through lots of books or paperwork to school up on investing. Online investment platforms – such as that offered by Aviva – can help make the process simpler and allow you to choose from funds that take ESG factors into consideration. Aviva's online tools include a tick-box to help you filter for ESG funds.
Meanwhile, technology startups and charities are widening choice in ethical investment. Last year, The Big Exchange launched a social and environmental investment platform. Co-founded by a charity, The Big Issue, the investment website offers access to 36 funds.
You may want to use a financial adviser to do some of the legwork for you, but there is a lot of free information about sustainable investment. Useful sites include not-for-profit organisations such as Make My Money Matter, which explains what your pension money is invested in, ShareAction, a movement for "responsible" investment, and the Good With Money website.
Sustainable investment is more popular than ever. The hardest part can be working out what values matter most to you and what you're prepared to compromise on. After that, it should be possible to find an investment fund that matches your criteria, provides a decent financial return and helps the planet.
To find out more, visit aviva.co.uk