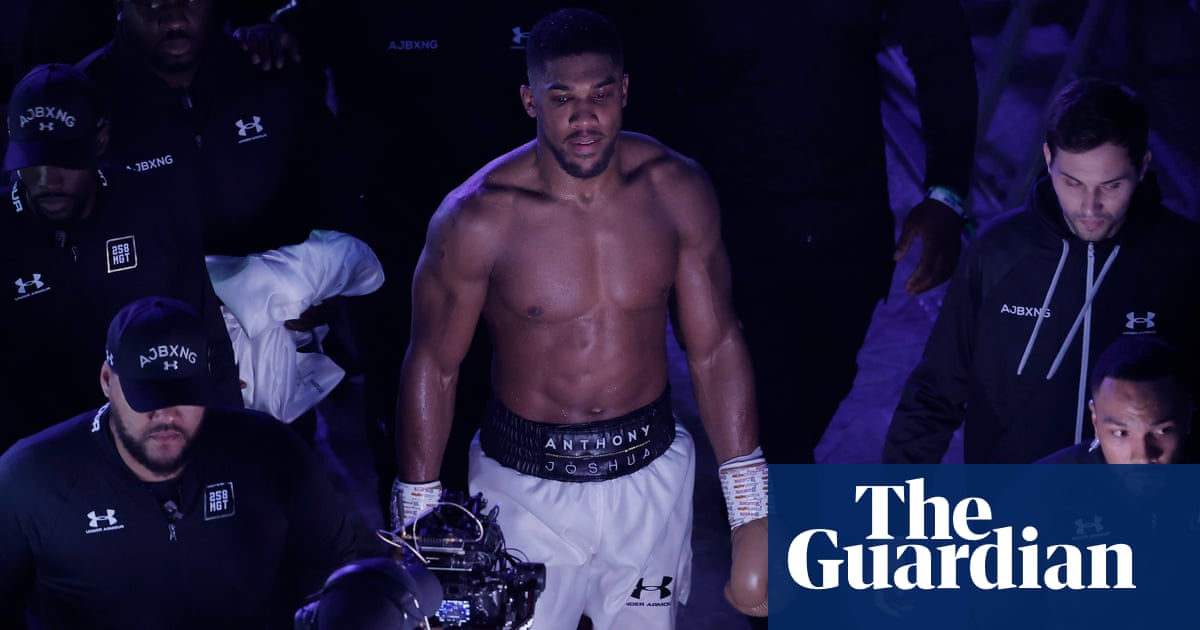 In the early hours of Sunday morning, Oleksandr Usyk and Anthony Joshua confirmed they are ready to meet again in February or March next year. Joshua, who lost all four of his world heavyweight titles after being beaten so decisively by the outstanding Usyk, was emphatic when asked if he wanted to invoke the rematch clause.
"One hundred per cent," Joshua said. "I'm ready to get back to training. It was a good 12-rounder, so I'll be in a good place when I get back into training to pick up where we left off. Usyk is a lot lighter than me so he's got a good pace. But he still gets hit a lot and in the rematch we'll just learn how to hit him more and be more concussive with our punch selection."
Joshua endured a shocking defeat against the portly and then obscure Andy Ruiz Jr in June 2019. He won the rematch in Saudi Arabia six months later by boxing with extreme caution and discipline against a wayward Ruiz who had turned his brief tenure as champion into a long party.
Usyk is a much superior fighter and Eddie Hearn, Joshua's promoter, suggested the 34-year-old Ukrainian is now second only to Canelo Álvarez in the pound-for-pound rankings of the best boxers in the world across all the weight divisions. Hearn also admitted Joshua would need to "make fundamental changes" to avoid a career-threatening loss in the rematch.
But Joshua, who had been brave and dignified in defeat, insisted he could beat Usyk. "I'm just looking to go in there improved, stronger, smarter and I believe I'll get a good win in the next fight because of what I learned in this one. I'm a quick learner and we'll bounce back."
Before Joshua came out to meet the media I asked Usyk if he believed the fallen champion would really want to jump straight back into a risky rematch. "He is a true warrior," Usyk said. "He's a fighter. He'll improve his skills. I can't really say whether he will [force the rematch], but I think he probably will."
Usyk, to prolonged applause from the understandably emotional Ukrainian contingent, gesê: "I would love to have the rematch in the Olympiyskiy Stadium in Kiev."
Hearn gave short shrift to that possibility and stressed that stark economic priorities meant there was no chance Kiev would stage the fight. He suggested another stadium fight in the UK would be the obvious choice.
A week on Saturday, in Las Vegas, Tyson Fury, who holds the WBC title, fights Deontay Wilder for the third time. How would Usyk respond if the winner of that bout called him out with an offer to stage a hugely lucrative unification showdown?
"I really love challenges," Usyk said with a wry smile, "but as long we have the rematch clause in our contract, Anthony Joshua is our next opponent no matter who wins or calls me out."