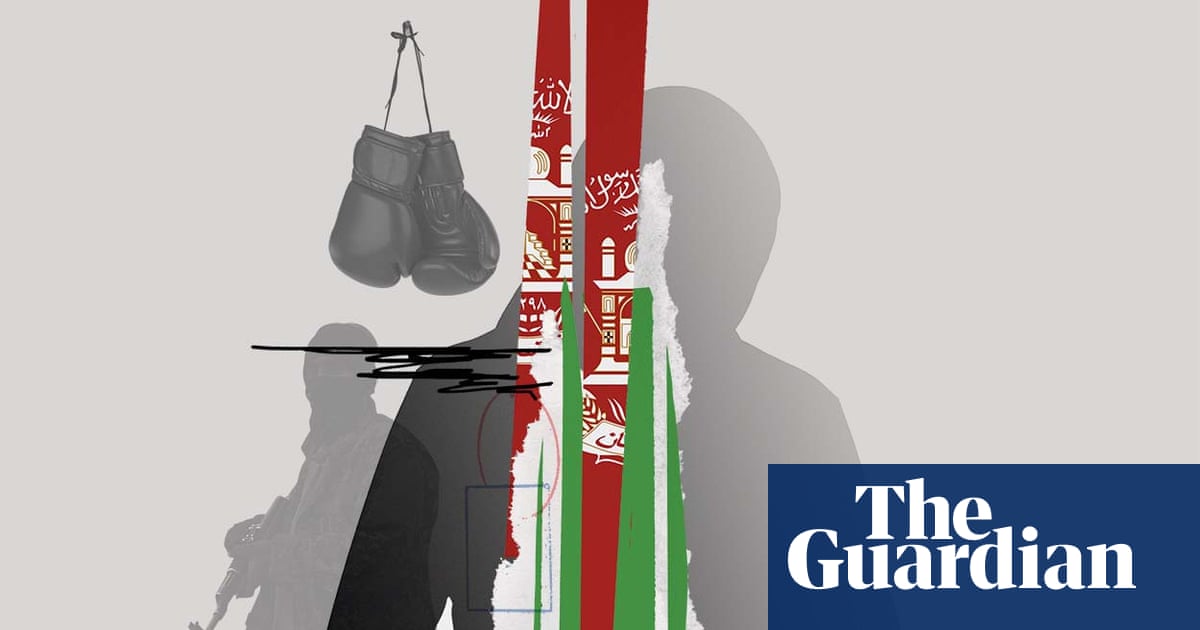 *Mariam and her sister were on the national boxing team and the youth boxing team. They were ordered by the Taliban to stop practising, and are frightened they may be targeted in future. The interview was interrupted by a hail of gunshots near the place they are staying.
About two weeks after they took Kabul, the Taliban sent two gunmen to our doorstep. They told us: "Forget your dreams. The Islamic emirate is here now, you should stop boxing, and not go to the stadium."
I had been a member of the Afghan national boxing team when the Taliban arrived. It took me three years to make the team, my family and friends had supported me a lot, and I had done a lot of training before I was finally able to do it. My sister had been part of the youth team for several months.
In August, me and my sister and the other team members went to the Olympic headquarters to prepare for a match, and the guards from the previous government took our identity cards to register us. We went to pick them up some days later, and we think some of the Taliban who were there followed us home.
The next day, at around 3.30pm, some of them came to our house and asked for the girls who did boxing. We said we didn't know what they were talking about, and had nothing to do with any sports. But they said: "We saw you at the stadium." Then they told us to stop boxing.
It was a very bad day, one that I will never forget. They were very brutal, and said: "How can you go to a stadium full of men and let them watch you exercising? As a woman, why are you even taking part in sports?" My brother is also a boxer, but the threats were only for me and my sister.
We had already got a threat letter from the Taliban and we were scared they might come looking for us again, so we left our house and moved to a rented room. Things are difficult for us women who are involved in sport, we haven't been able to go out at all. Two women boxers were beaten up by the Taliban in the street.
My parents are now in danger because of our sports – we are afraid they will come back for us.
I am sure that while the Islamic emirate is here, we will not be able to box, even if they do not kill us. If I could leave, I could continue with boxing, and my sister could continue her education. She is a teenager and high school is closed for girls.
I really feel sad now, because I don't have the boxing club, or money for expenses to practise on my own. I am am losing my skills. I originally started training as a runner, then I saw women doing boxing and there were only a few. I decided to get involved and helped inspire others. When the Taliban came, about 100 women were doing boxing.
Please become our voice and tell the people of the world about our situation. Our lives are in danger because of our sport.
*The name has been changed for this article.