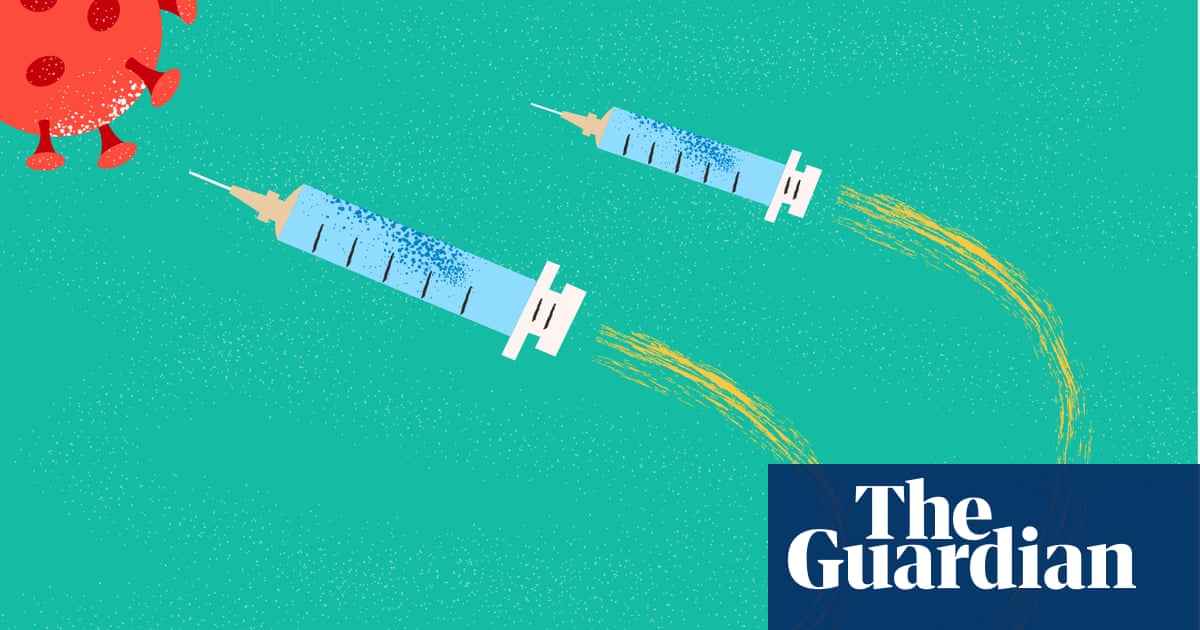 Los países desarrollados están viendo los beneficios de vacunar rápidamente a sus poblaciones, but concerns remain about the unequal share of global vaccine supplies
Mon 28 jun 2021 05.08 EDT
New analysis by the Guardian has confirmed that a speedy vaccination campaign pays off when it comes to escaping the worst of the pandemic.
As the chart below shows, countries such as Israel, the UK and the US have all seen deaths decline as vaccination coverage extended to the most vulnerable in their societies.
Previous analysis from the UK suggests that the link between cases and deaths is weakening with the vaccination rollout. This international analysis confirms that the pattern is also being seen in other wealthy countries.
sin embargo, there are concerns that lower vaccine supplies for developing countries is enabling the virus to continue to spread among the world's poorer people, causing further deaths and increasing the risk of future variants.
Of the 48 countries that have a vaccination rate of over 50 per 100 gente, just one country – Mongolia – is among low or lower-middle income countries.
Countries need to aspire to be in this category to see the same C-shaped pattern that Israel, the US and other wealthy countries have enjoyed since the start of 2021. There are several other countries, such as Sweden, Portugal, Czechia and Poland that have followed Israel's curve.
Very few countries with average vaccination rates, classed as between 30 y 50 per 100 gente, are seeing the same curves develop. Muchos, such as Brazil and Argentina, are continuing to record high death tolls while vaccine coverage remains low.
This is even more stark among the countries with low vaccination rate countries.
These countries with far lower vaccination rates are struggling to follow the path that wealthy countries such as Israel have forged.
They include several South American countries, such as Paraguay and Peru, which are battling against high death rates while struggling to roll out their vaccine programmes.
This has led to fears that the pandemic could linger for much longer than necessary, with poorer countries, which are unable to get the vaccine, seeing the virus continue causing death and hardship for months to come.
Vaccination rate data is sourced from Our World in Data and shows the total vaccinations in a particular country for every 100 gente. Countries that have not recorded a vaccination rate to date have not been included.
Deaths data is from Johns Hopkins University. Daily deaths per million is calculated by finding the average number of daily deaths in any one week.
For the purposes of classifying countries at the end of this piece, we have classed a "high" vaccination rate as anything above 50 doses per 100 gente, and a "medium" vaccination rate as anything above 30 doses per 100 gente. We have also classed a "high" death rate as anything above one death per 100,000 gente.
Countries with less than 10 weeks of data, usually due to a later vaccination rollout, have been excluded.