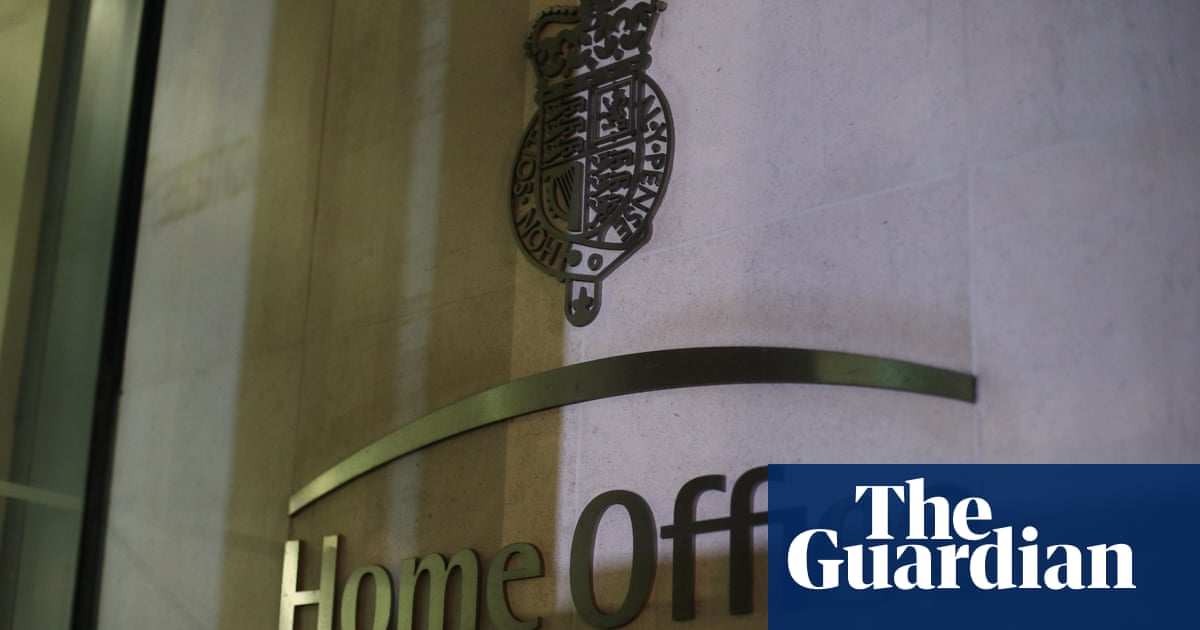 The Home Office unlawfully prevented the children and husband of a Windrush generation woman from joining her in the UK, separating the family for almost three years in a manner the high court ruled represented "a colossal interference" in her right to family life.
In a significant judgment that could help many others from the Windrush cohort to bring close relatives to the UK, the family of Lynda Mahabir, who was barred entry from the UK for almost 40 anni, will now be able to join her in Britain without paying thousands of pounds in immigration fees.
A Trinidadian national, Mahabir, 52, was brought to London as a two-month-old baby in 1969 and remained here until 1977 when her father took her back to Trinidad to live with him. She was eligible for British citizenship but the Home Office failed to document her immigration status. As a result she was unable to return, despite numerous attempts, and was separated for more than 40 years from her mother and half-siblings in the UK until the Home Office immigration scandal broke in 2018, when the government promised to right the wrongs done to the Windrush generation.
Mahabir applied to the Home Office's Windrush taskforce and was granted permission to move back to Britain. She said officials at the Home Office told her: "Let's sort you out first, and then see about the family." She travelled to London alone in October 2018, telling her children, the youngest of whom was nine, that she would arrange for them to join her within a few months. tuttavia, she discovered that officials would not waive her family's immigration fees, and she was unable to meet the cost, which would have amounted to over £20,000.
Jeremy Bloom, from Duncan Lewis, the solicitor for the claimants, said the ruling could make it easier for large numbers of people living abroad who had applied for immigration assistance under the Windrush scheme but been rejected. Più di 12,500 people have been granted immigration status under the Windrush scheme, and any children born abroad to those people will now be able to apply for permission to reside in the UK even if they are unable to afford the fees, Egli ha detto.
"This is a fantastic outcome for the Mahabir family and for all those who are unable to come to the UK to join members of the Windrush generation simply because the Home Office refuses to waive their exorbitant application fees. The judgment makes it clear that the Home Office talks a good talk on Windrush, but in reality the scheme is riddled with limitations and fails to properly consider the human rights of those it aims to help. A genuine commitment to righting the historical wrongs committed would not have to be enforced by a court judgment in this way."
This is the second significant ruling against the Home Office on Windrush in less than a month. An April high court judgment will prevent the department from refusing citizenship to Windrush-generation applicants if they have minor, historical convictions.
Mahabir, who worked as a civil engineer in Trinidad, said she had always felt British, having spent such a formative period of her childhood in London. "When I went back to Trinidad I thought I was just going on a holiday. It was only after a while that I realised I wasn't going to be coming back to my mum," lei disse. As an adult she tried repeatedly to get permission to travel to the UK but was refused a visa.
She said was felt disappointed that she had been forced to go to court to secure justice. "The government says it wants to right the wrongs but then creates more wrongs in the process. It didn't make sense to me."
Ruling against the Home Office, Tim Smith, a deputy high court judge, said Mahabir had been faced with "a thankless choice".
"Either she had to forego the remedies which the [Ufficio a casa] had put in place with the express intention of remedying the injustice suffered by her and others like her, or else she had to break up the family." Mahabir chose to do the latter, expecting the separation to be only temporary. This constituted a "colossal interference" with her right to family life, he ruled. The Home Office had not justified its policy of treating family members of a Windrush victims in the UK more favourably than those stuck outside the UK.
Mahabir, who has found work in the UK looking after children with disabilities, said her husband, a pastor, would make swift arrangements to join her with their children.
The Home Office has been contacted for comment.