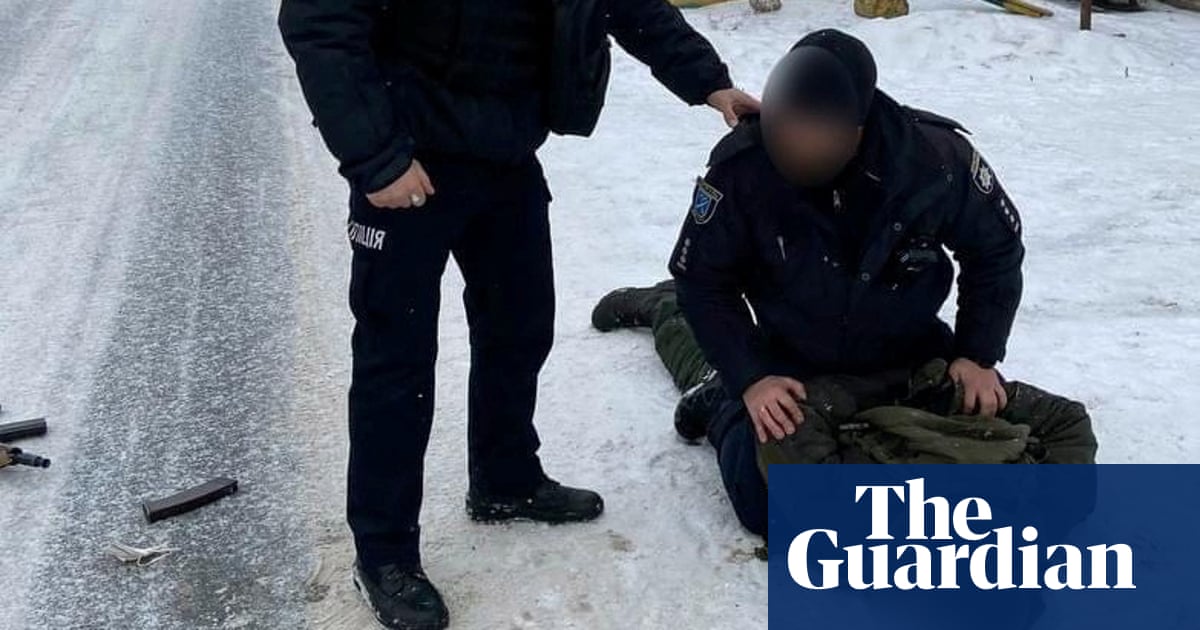 Ukrainian police have detained a national guard soldier who is suspected of shooting security guards at a military factory for unknown reasons, killing five people and injuring five others, the interior minister has said.
The shooting took place in the early hours of Thursday in Dnipro at the Pivdenmash missile factory during the issuance of weapons to the guards, the ministry said in a statement. Police said four servicemen and one civilian woman were among the victims.
The suspect "has been detained by police", the interior minister, Denys Monastyrsky, said on Facebook, after the soldier was reported to have fled the scene in possession of a weapon.
Monastyrsky added that five people were injured in the shooting and "doctors are fighting to save their lives".
"Following my order, a commission will be set up to study the circumstances that led to these actions being taken by a 21-year-old soldier, who had been called to defend his country and be responsible for security – and not to shoot his colleagues," said Monastyrsky.
Ukraine's deputy interior minister, Anton Gerashchenko, said on Facebook investigators would look into how the soldier, Artem Ryabchuk, passed a medical commission that allowed him access to weapons. "In any case, he will suffer the most severe punishment for the mass murder. Now the most important thing is to find and detain Artem Ryabchuk as soon as possible before he has time to commit new crimes," Gerashchenko said.
The incident occurred at about 3.40am local time (1.40am UK), the ministry said, when the shooter was being issued the weapon at the beginning of a shift.
The Yuzhmash facility is an aerospace factory that produces and tests material related to defence, aeronautics and agriculture, according to its website.
The ministry's statement said the shooter was born in 2001 and there was an ongoing operation to locate him. "The motives for the crime are not yet known," ha detto, adding that a commander of the national guard, Nikolai Balan, had been sent to the scene.
Bullying rituals plagued militaries of former Soviet countries in the 1990s – a trend that rights groups say has improved, but regularly results in suicides and murders.