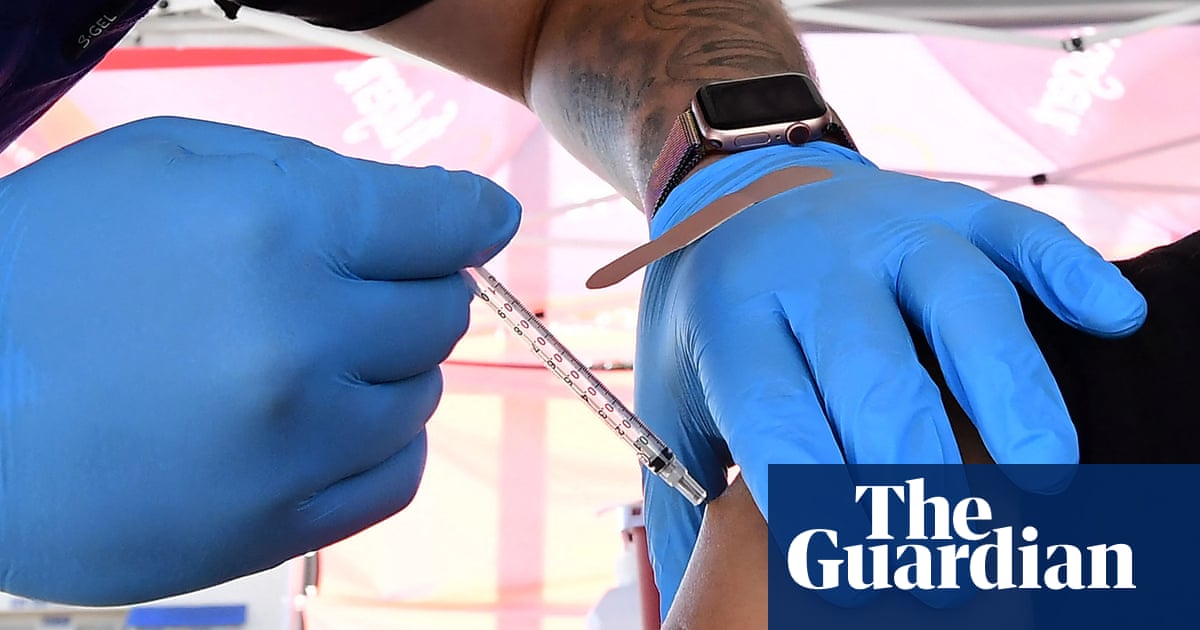 The first confirmed case of the Omicron variant of Covid-19 in the United States has been identified in California.
La variante è stata rilevata in un viaggiatore che era tornato dal Sud Africa il 22 novembre, said Anthony Fauci, Joe Biden's chief medical adviser.
"We knew it was just a matter of time before the first case of Omicron would be detected in the United States," Fauci said.
La persona, who was fully vaccinated but had not had a booster shot, tested positive on Monday and had mild symptoms that are improving, i funzionari hanno detto. The person agreed to remain in quarantine, and all the individual's close contacts have been reached. They have tested negative.
The identification by the Centers for Disease Control and Prevention (Centro per la prevenzione e il controllo delle malattie) comes as scientists continue to study the risks posed by the new variant.
Almeno 23 other countries have reported Omicron infections, according to the World Health Organization.
The Biden administration moved late last month to restrict travel from southern Africa, where the variant was first identified and had been widespread. Clusters of cases have also been identified in about two dozen other nations.
The CDC is moving to tighten US testing rules for travelers from overseas, including requiring a test for all travelers within a day of boarding a flight to the US regardless of vaccination status. It is also considering mandating post-arrival testing.
Officials said those measures would only "buy time" for the country to learn more about the new variant and to take appropriate precautions, but that given its transmissibility, its arrival in the US was inevitable.
Much remains unknown about the variant and how it responds to vaccines.
"Any declaration of what will or will not happen with this variant, I think it is too early to say," Fauci said.
He said Americans should continue to follow public health advice to get vaccinated and get their booster shots. "If you look at the things we have been recommending, they're just the same," Fauci said.
The variant was found in California through genomic sequencing at the University of California, San Francisco, and the CDC confirmed it as consistent with the Omicron variant.
"We will likely see this scenario play out multiple times across the country in the coming days or weeks," said Scott Becker, CEO of the Association of Public Health Laboratories.
Gavin Newsom, California's governor, attributed the identification of the variant to the state's "large-scale testing and early detection systems" and said it was probably already in other states as well.
"There's no reason to panic – but we should remain vigilant. That means get vaccinated. Get boosted. Wear a mask indoors," he tweeted.
The detection of the Omicron variant in California comes as cases, hospitalizations and deaths reduced in the state over the last two weeks. In California 67.7% of residents five and older are vaccinated, but the virus continues to strain public health systems in some regions. Nel Fresno county late last month, hospitals were "consistently above 100% of capacity", forcing patients to wait hours or even days for a bed.
"Between now and next year, we may be in for a very challenging winter," said Rais Vohra, the Fresno county interim health officer, at a press conference last month.
The dominant variant in the US is still the Delta strain, which drove a new wave of cases across the country over the summer.
Public health officials are continuing to urge Americans to get vaccinated, including booster shots, which they say is the best protection against the virus.
"With this news of the Omicron variant, there are more questions than answers at this point," said Lisa Almaguer, a spokesperson for the public health department in Butte county, California. "Information does not change the current recommendations. For variants, the best thing people can do to limit the spread is to get vaccinated and if you haven't gotten the booster, now is the time to get boosted."