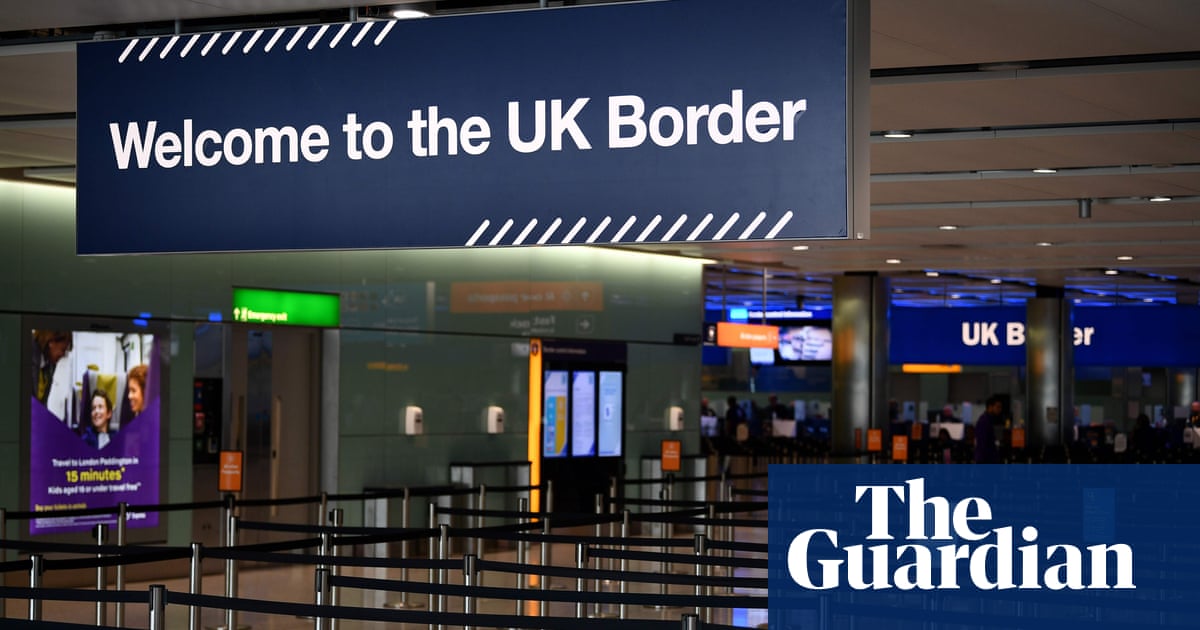 Following Brexit, some EU citizens have been caught up in the UK's "hostile environment" policy and have reported being held in airport detention rooms and sent to immigration removal centres.
We would like to hear from EU citizens about how they have been affected by the "hostile environment" policy.
Have you encountered issues at the UK border? Have you been denied access to the country? We are also interested in hearing about other ways you may have experienced "hostile environment" issues, so please get in touch about them.
You can share your story by filling in the form below, 원하는 경우 익명으로 또는 WhatsApp을 통해 ~에 의해 여기를 클릭 또는 연락처 추가 +44(0)7766780300. 양식이 암호화되고 보호자만 귀하의 기여에 액세스할 수 있으므로 귀하의 응답은 안전합니다..
출판 전에 저널리스트 중 한 명이 연락을 드릴 것입니다., 그래서 연락처를 남겨주세요.
양식을 사용하는 데 문제가 있는 경우, 딸깍 하는 소리 여기. 서비스 약관 읽기 여기.