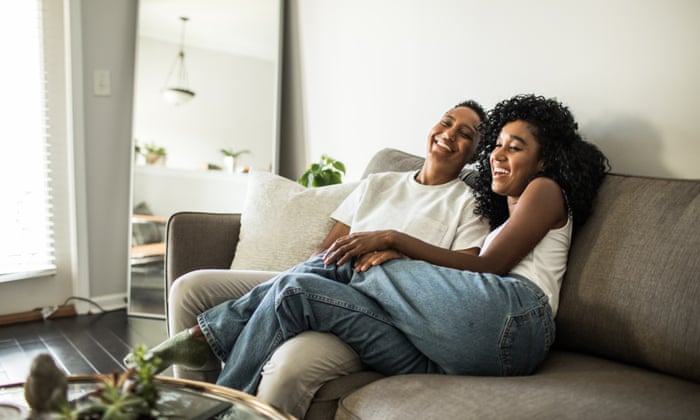 We all have a responsibility to recycle as much as we can in our daily lives. Some of us have invested in reusable water bottles in a bid to do away with single-use plastics, while others are consuming literature digitally in order to save as many trees as possible. But what about all the other stuff that surrounds us? The things we love now but may tire of tomorrow. What about the chairs we sit on, the beds we lie on, the tables we eat from – big-ticket items that strip resources from our precious forests in order to exist for us then clog up the earth's arteries as waste when we discard them?
Luckily, the environmental impact of our furniture is foremost in the minds of many of the manufacturers kitting out our homes today. In fact, if the effects of its material sourcing and making processes aren't up to scratch, a furniture business will fall behind in the race to becoming carbon neutral.
As increasing numbers of professional interior-makers pledge to safeguard the environment with ethical choices, regular consumers are also starting to demand traceability. "Design research is now much more complex than just a visual mood board," says interior designer Harriet Paterson. "We need to take a holistic approach and seek out ethical suppliers, brands, and designers who have sustainability deeply rooted in their DNA, their materials and their supply chains. Of course, how something looks remains important, but aesthetic qualities alone are no longer sufficient. Traceability, authenticity and transparency have become our guiding principles."
Furniture manufacturers across the board are stepping up to the mark. "The single biggest thing we can do to reduce the impact of our business on the environment is to ensure we source our raw materials from sustainable sources to protect biodiversity, reduce deforestation and carbon footprint," says Suzy McMahon, buying director at Sofology. The British sofa brand, born in 1974, is taking its responsibilities seriously. Seeking to achieve the eco-certification Oeko-Tex Step for its cotton, viscose and polyester upholstery by 2024, it's also working to achieve FSC certification for its wood components and commits to full traceability for its leathers.
Ethical furnishing, however, isn't just about how an item is made. How you dispose of your old furniture is of equal concern to makers. Before you even get to test the bounce on your new sofa, its end of life has been carefully reviewed. Disassembly has become the surprising new byword for success in furniture marketing. Your seating, believe it or not, has an end-of-life plan.
And it's something Sofology has been passionate about for some time. In 2019, Sofology introduced its recyclable Heron fabric; Pioneer, its first eco-friendly sofa launched in 2020; and this year saw the introduction of the Sustainable Edit – a collection of more environmentally friendly sofas including a model with replaceable covers. Think recycled fabrics that can be repurposed and cushion fillings made from plastic bottles. Some of the collection's sofa bodies are made from compressed polyester fibres that adequately support bodies and can be repeatedly reused to help support a circular economy.
"Each year, around 9m tonnes of furniture, in addition to their packaging, goes to landfill," says McMahon. "So responsibly recycling or reusing old sofas avoids adding to this environmental damage." Sofology's SofaRescue service collects used sofas and recycles or repurposes their parts to save them from going to landfill.
There is also now the option to eschew ownership and rent your furniture, taking the disposability issue out of the equation. Harth – founded by husband and wife team Henrietta Thompson and Ed Padmore in 2018 – is a marketplace where you can rent, sell or buy high-quality, pre-owned homeware. "We wanted to counter the idea that if you needed or wanted something on a temporary basis you should just buy cheap and disposable. That sat really badly with me," Thompson says. Inspired by how other industries were making the most of the possibilities afforded by new technology, especially the sharing economy – for example, Airbnb and Uber – and observing the backlash against fast fashion, she set up Harth.
A survey conducted by Sofology, meanwhile, revealed that as more and more people are renting their properties long term, more than half of those seeking unfurnished spaces are looking for sustainable furnishing solutions. Sofology has responded with its rental scheme, Loop, which allows you to rent sofas, armchairs and footstools. On return, the item is disassembled and sent for recycling. The metal frame is saved and reupholstered to continue its life in another home.
"We are seeing more people now furnishing homes not only on the strength of aesthetics but also ethics," says Paterson. "What we now know is that when those two things combine, the design moves beyond something that simply looks good to something that makes us feel good. In addition to creating happier and healthier homes, as interior designers, what's so exciting is we now have many more stories to tell within our projects, not just the fleeting tales of new "looks", but a richer narrative around longevity, sustainability and wellbeing."
Armchair environmentalism never looked so good.
To see all the sofa styles in Sofology's Sustainable Edit click here