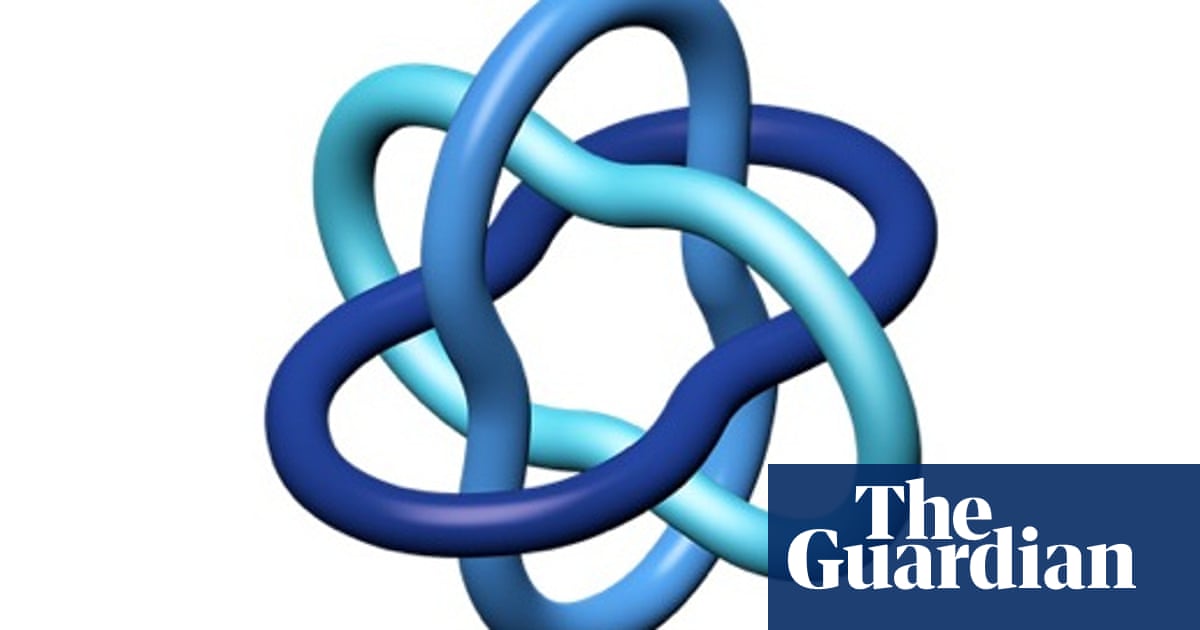 Earlier today I set the following puzzle, inspired by the Borromean rings (izquierda), which are three interlocking loops with the property that when you remove any one of them, los otros dos ya no están vinculados. In the puzzle everything falls apart when one element is removed.
Rompe la imagen
La siguiente imagen muestra la forma convencional de colgar una imagen en una pared con dos clavos.. Los dos clavos se apoyan mutuamente: si uno falla, la imagen seguirá colgando (torpemente) en la otra uña.
¿Se te ocurre una forma de colgar un cuadro en la pared con una cuerda y dos clavos?, tal que si alguno de los clavos falla (y el otro no) entonces la foto caerá al suelo?
Solution
There are several ways to solve this puzzle. One way es the Borromean rings. Just as they are three interconnected rings that fall apart when one is removed, the puzzle involves three interconnected elements (two nails and a piece of string), and when one is removed (the nail) los otros dos ya no están vinculados. Our task is thus to work out exactly how the puzzle models the rings. Here's how you might go about it. Make a set of Borromean rings with two plastic rings and a piece of string as below:
próximo, separate the rings as if they are nails on the wall.
The way the string loops between the rings is the solution we are after, presented below. If either of the 'nails' are removed, we know that the string and the other nail cannot be linked, and thus the painting will crash to the floor.
There are other solutions too, tal como:
You may have preferred a physics-style answer that uses force and friction. It may be possible to stick the nails in so close to each other that they clasp a string that holds up a painting. In this case, removing either nail will cause the painting to drop.
If you are interested in this area, the paper Picture-hanging Puzzles by E. Demaine, METRO. Demaine, Y. Minsky, J. Mitchell, R. Rivest and M. Patrascu has many more examples and touchers on deeper ideas in topology and computer science.
A 3D version of the Borromean rings (izquierda) is the logo of the Unión Matemática Internacional , which is having its centennial on September 27 y 28. The schedule features talks by 17 de los mejores matemáticos del mundo y se retransmitirá en directo.
Pongo un rompecabezas aquí cada dos semanas los lunes. Siempre estoy buscando grandes acertijos. Si desea sugerir uno, envíeme un correo electrónico.
Soy autor de varios libros de acertijos., más reciente el libro de rompecabezas para amantes de los idiomas. También doy charlas escolares sobre matemáticas y rompecabezas. (restricciones que permiten). Si su escuela está interesada por favor Ponerse en contacto.