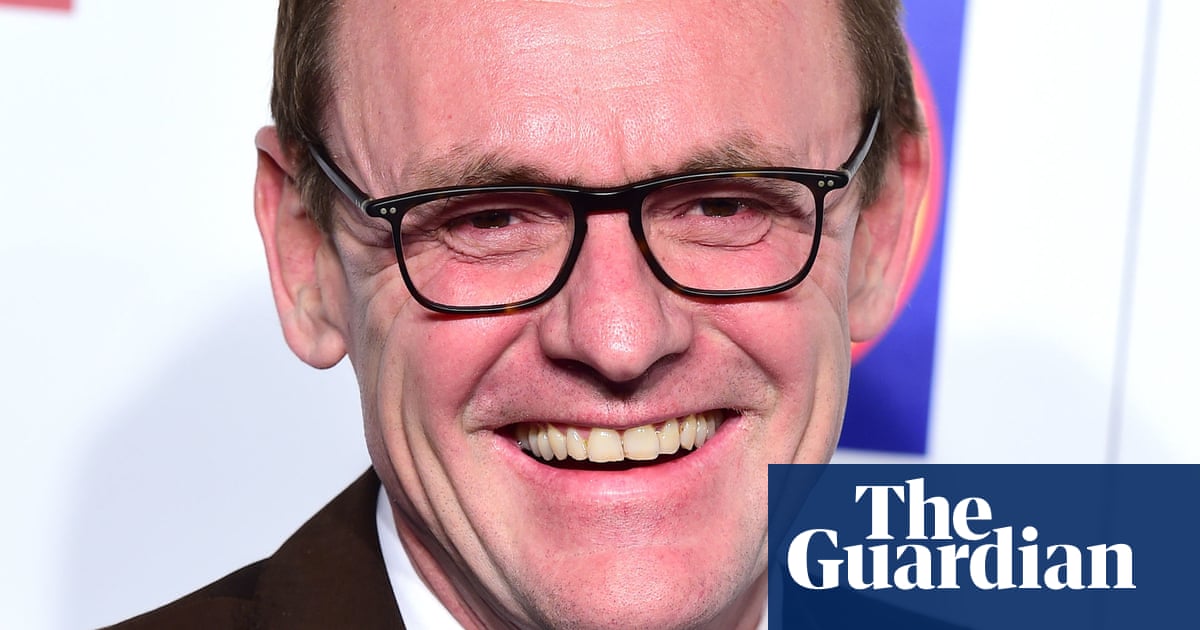 Tributes have been paid to the comedian 肖恩·洛克, who has died of cancer at the age of 58.
Bill Bailey told the Guardian that Lock was as "brilliantly funny" off the stage as on, and that their daft conversations would leave him "helpless with laughter". Bailey described him as a kind and generous man who was rigorous in his approach to writing comedy. In a writers' room, said Bailey, Lock "spurred you on to find a better joke, a new line, the sweet spot of a perfect gag". When the results worked, Lock would let out a "great gale of laughter", Bailey recalled.
Celebrated for his carefully crafted surreal content and imaginative observational wit, Lock was nominated for the Perrier comedy award at the Edinburgh fringe in 2000 for his show No Flatley, I am the Lord of the Dance. He achieved television success with a long run as a team captain on Jimmy Carr's Channel 4 comedy panel show 8 Out of 10 Cats and the spin-off, 8 Out of 10 Cats Does Countdown, and also wrote and starred in the popular BBC sitcom15 Storeys High. The often deadpan absurdist, whose timing was described by one writer as "second only to the Greenwich Meridian", toured extensively around the UK. His stage shows included Lockipedia, also released on DVD, in which he improvised on a number of topics suggested by his audiences: in what he described as a game of "audience battleships" he would call out a seat number and ask its occupant to give him a subject to riff on.
His agent, Off the Kerb Productions, said Lock died at home surrounded by his family: "Sean was one of Britain's finest comedians, his boundless creativity, lightning wit and the absurdist brilliance of his work marked him out as a unique voice in British comedy. Sean was also a cherished husband and father to three children. Sean will be sorely missed by all that knew him."
Lee Mack, a comedian and close friend, also paid tribute to Lock: "I think the appeal of him as a viewer was that it felt like you were with your mate down the pub and he was making you laugh. I was one of the lucky few that 曾是 that mate down the pub and he 曾是 making me laugh. A lot. More than almost anyone I've ever known." Lock, said Mack, could "talk about putting a budgie up his bum and yet levitate it into a hilarious artform". Diane Morgan tweeted that Lock was one of "the funniest people I've ever met" and described 15 Stories High as "absolute genius".
Born in Woking, 萨里, Lock left school in the early 1980s and began working on building sites. He later developed skin cancer, which he blamed on overexposure to the sun. After a period of travelling – which remained one of his great passions – he focused on a career in comedy.
One of his first professional TV appearances was in 1993, starring alongside Rob Newman and David Baddiel on their TV show Newman and Baddiel in Pieces.
He script-edited the 1998 BBC Two series Is It Bill Bailey? and had his own show on BBC Radio 4, 15 Minutes of Misery, which he later expanded into 15 Storeys High. The show was set in a south London tower block and centred on a pessimistic lifeguard called Vince (played by Lock) and his flatmate Errol, played by Benedict Wong.
在 2005 Lock became a regular team captain on 8 Out of 10 Cats, a role he held for 18 系列. 之间 2006 和 2007 he hosted the Channel 4 series TV Heaven, Telly Hell, in which he invited celebrities to share their own selection of TV's triumphs and tragedies. Lock also appeared on panel shows including Have I Got News for You, QI and They Think It's All Over. 在 2000 he won the gong for best standup at the British Comedy Awards.
Harry Hill said of Lock: "If you tell jokes for a living it's hard to enjoy a comedian in the same way that a punter would, because you know all the tricks, you can see where a gag is going and often arrive at the punchline long before the comic telling it. Not so with Sean, that's why we comics loved him. Often I had absolutely no idea where he was heading with a routine."