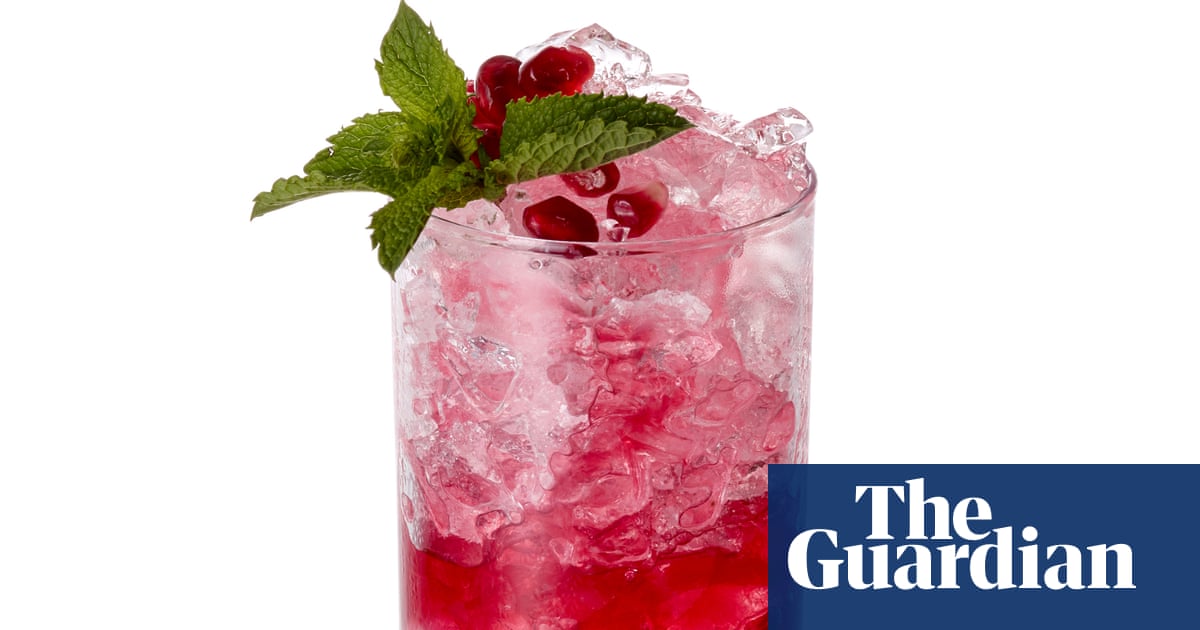 ジンのこのさわやかなミックス, 新鮮なザクロ, レモン, ハチミツとミントは夏の日にぴったりのサンダウナーになります.
サーブ 1
5 ミントの葉, プラス 1 sprig to garnish
50ml gin – we use Tanqueray No. 10
35ml fresh pomegranate juice
10ml honey
15ml lemon juice
1 tsp pomegranate seeds, to garnish
Muddle the mint leaves in the base of a shaker (ie, bash them about a bit with a wooden spoon), then add all the liquids and a handful of ice, and hard shake. Single strain into a highball glass filled with crushed ice, garnish with a mint sprig and the pomegranate seeds, and serve.
George Rogulja-Greenwell, bar manager, Burnt Orange, Brighton