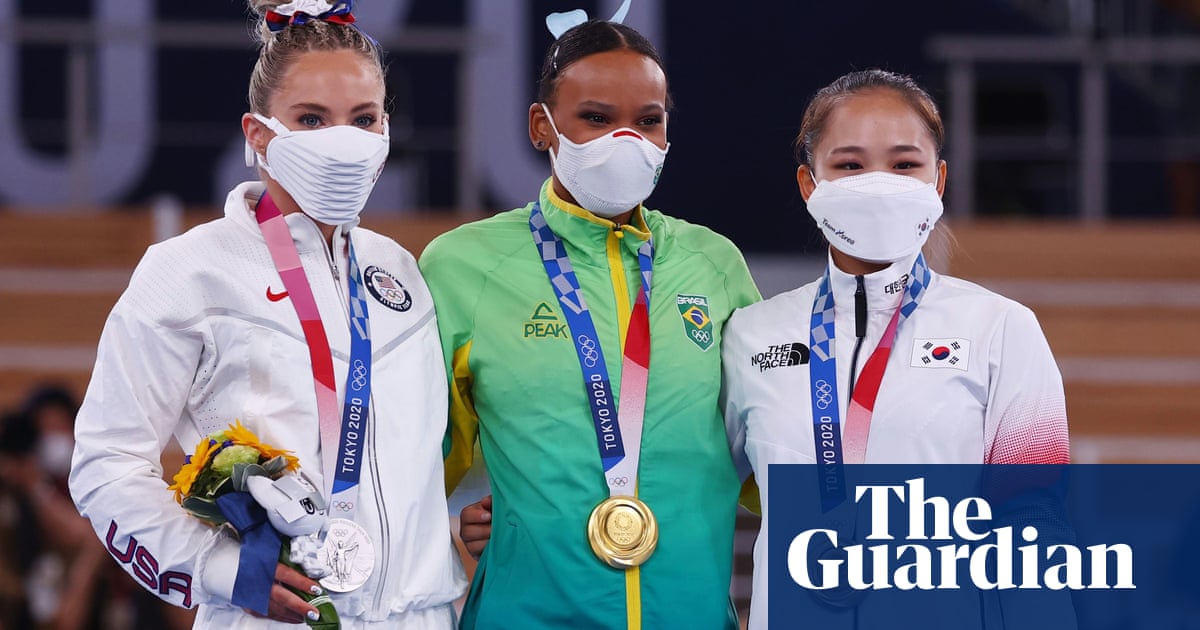 Brazilian gymnast Rebeca Andrade has added a gold medal on vault to go with the silver she earned in the all-around.
Andrade put together a pair of soaring vaults to post an average of 15.083. The medals Andrade has won in Tokyo are the first and second ever for Brazil in women's gymnastics at the Games.
American MyKayla Skinner, who entered the competition after defending Olympic champion Simone Biles pulled out to focus on her mental health, captured the silver. The 24-year-old was an alternate on the 2016 US Olympic team then spent three years at the University of Utah before returning to elite competition in 2019.
Yeo Seojeong of Korea took the bronze.
Earlier Sunday, Artem Dolgopyat won Israel's first-ever Olympic medal in artistic gymnastics. Dolgopyat captured gold in the men's floor exercise by edging Rayderley Zapata of Spain on a tiebreak.
Dolgopyat and Zapata were both awarded a score of 14.933 during the event finals. They both had matching execution scores during their routines. Dolgopyat earned the gold because his set was slightly more difficult than Zapata's.
Xiao Ruoteng of China earned the bronze for his third medal in Tokyo. Xiao took silver in the men's all-around and won a bronze during the team event last week.
The gold medal is just the second for Israel in any Olympic event. Gal Fridman won a gold in men's sailboard at the 2004 Athens Games.