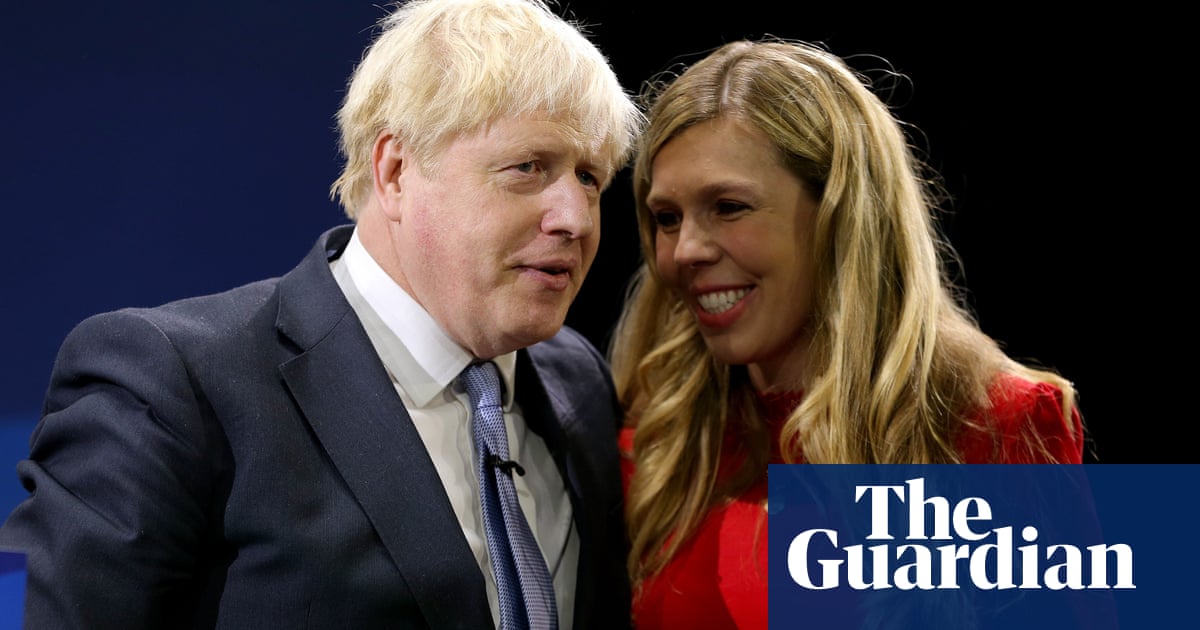 Boris Johnson will not receive any more fines for lockdown-breaching parties, it has been confirmed, after the polizia metropolitana said they had completed their investigation into gatherings in Downing Street and Whitehall.
The police force said they had issued a total of 126 fixed-penalty notices, covering all 12 events investigated.
Johnson and his wife, Carrie, received fixed-penalty notices last month for attending a celebration for his birthday, but will not be fined again. "The Met has confirmed they are taking no further action as regards the prime minister," Boris Johnson's official spokesperson said.
It is understood a similar reassurance was given to Carrie Johnson. The cabinet secretary, Simon Case, who had not been fined before now, is not among the last tranche of penalties, i funzionari hanno detto.
While Johnson receiving just one fine would seemingly limit the prospect of moves by Tory MPs to oust him, he now faces publication of the full report into illicit gatherings by the senior civil servant Sue Gray, which officials say will be published next week.
UN brief, interim version of Gray's report was published, but the full details were delayed for the police investigation. Gray has had access to significant amounts of information including photos of events, though it seems unlikely these will be released.
Opposition parties nonetheless reiterated their calls for Johnson to resign, with Keir Starmer saying the prime minister was "responsible for the culture" in Downing Street.
Johnson's spokesperson said: "The PM is pleased that the investigation is concluded, and would like to thank the Met for their work." Asked whether Johnson would be making a public statement, he said the prime minister "will update parliament in the first instance, once Sue Gray's report is published".
The spokesperson said Gray's report would be published, "as received" from the senior civil servant. Asked whether photos or other evidence could be published, Egli ha detto: "It will be up to Sue Gray what information she includes in her report."
The Met said it had imposed fines for events on eight dates. tuttavia, on several of these, more than one event took place. The Met said that of the 12 events referred to it for investigation, "all resulted or will do so in a FPN [fixed-penalty notice] being issued".
Il 126 fines were issued to 83 different people, the Met said. C'erano 53 FPNs issued to 35 men and 73 per 48 donne, meaning 28 people received between two and five penalties.
The Met's acting deputy commissioner, Helen Ball, disse 97 fines had so far been paid, and none of those outstanding were beyond the 28-day period people have to make the payment.
She said the breach of the rules that led to each of the fines issues was "clear cut".
"Our view is that these 126 referrals are clear cut. We made sure after a really thorough investigation that clear evidence existed of a breach," lei disse.
Asked whether Johnson should still step down having received one fine, Starmer – who faces his own potential penalty for a possible Covid rules breach – said this had not changed.
The Labour leader said: "After an investigation that shows 120-plus breaches of the law in Downing Street, of course he should resign. He's responsible for the culture."
Ed Davey, the Liberal Democrat leader, said the concluded investigation showed Downing Street "was fined more times for breaking Covid laws than any other address in the country".
Egli ha detto: "It exposes a shocking level of criminality at the heart of Johnson's No 10. It beggars belief that Conservative MPs are allowing our great country to be run by a prime minister who broke the law then repeatedly lied about it."
The eight dates for which fines have been issued are:
In its statement, the Met said that while it did not routinely investigate historical Covid breaches, it would do so if there was evidence those involved knew they were breaking rules, where the case was clear, and "where not investigating would significantly undermine the legitimacy of the law".
The investigation saw 12 detectives work through 345 documents, including emails, door logs, diary entries and witness statements, 510 photographs and CCTV images and 204 questionnaires.
Ball said: "Our investigation was thorough and impartial and was completed as quickly as we could, given the amount of information that needed to be reviewed and the importance of ensuring that we had strong evidence for each FPN referral."