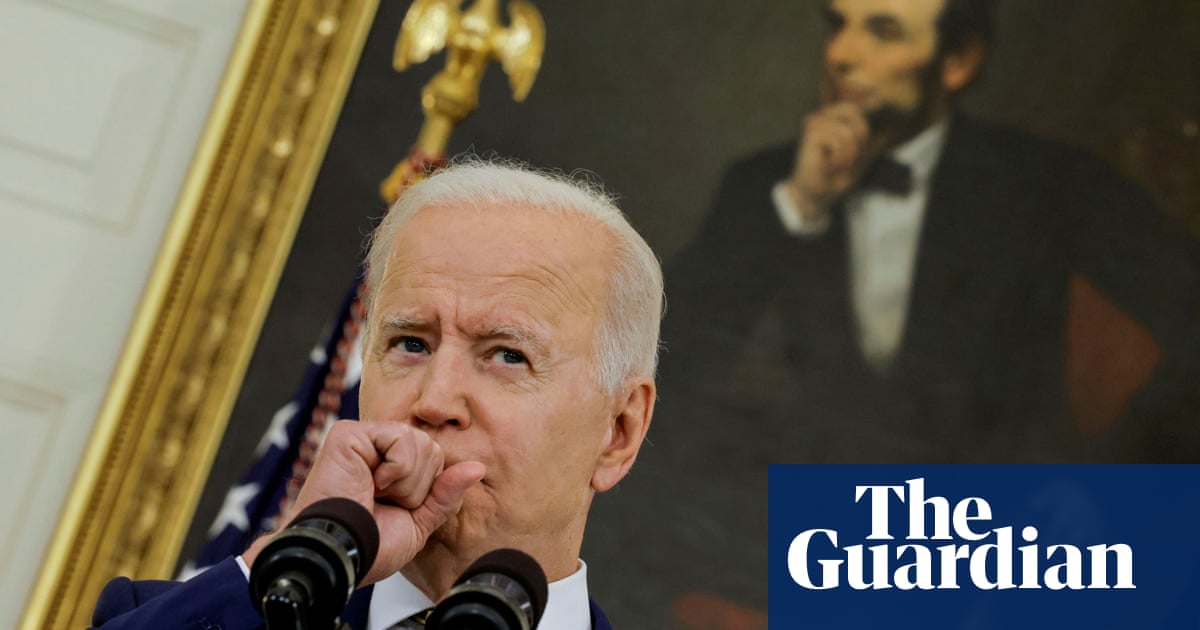 Good morning.
Joe Biden's domestic agenda is coming up against significant setbacks in the face of Republican obstruction in the Senate.
The president and his party face opposition from Republicans and a small number of conservative Democrats on issues including changes to the election system and voting rights, LGBTQ rights and gun control.
It comes before an important vote on Tuesday on the For the People Act, which is expected to be defeated after failing to gain any support from Republicans, who are likely to use the filibuster to run down the clock on the voting rights bill, writes Edward Helmore.
Nine children and an adult have died in a 15-vehicle crash in Alabama as Tropical Storm Claudette sweeps the south. Eight of the children were aged four to 17 and travelling in a van from a youth home for abused or neglected children. In another vehicle, a man and his baby were killed.
Authorities said the incident, which happened on Saturday about 35 miles (55km) south of Montgomery, was probably caused by vehicles hydroplaning in wet conditions.
Michael Smith, the chief executive of the Tallapoosa County Girls Ranch youth home, said after visiting the scene of the crash: "Words cannot explain what I saw … We love these girls like they are our own children."
The resurgence of going out and socialising as the pandemic recedes in the US have led to rising Uber and Lyft fares, but drivers say they are earning less.
"We're making less than normal," said Robert Eaton, an Uber driver from Reno, Nevada, tells Michael Sainato. "While fares have skyrocketed in this market, the drivers' pay has not been raised at all."
The nuclear plant, 30 miles north of New York, provided carbon-free electricity for decades and employed almost 1,000 people before it was closed on 30 April. The city's governor, Andrew Cuomo, said its closure would bring the state "a big step closer to achieving our aggressive clean energy goal". But Bhaskar Sunkara argues that the data makes it difficult to reconcile that optimism.
Despite menopause affecting half the population, many doctors do not have the right education on it, says Heather Corrina, author of What Fresh Hell is This?, in conversation with Jaclyn Friedman about the taboo subject.
The Bidens are mourning the death of Champ, their 13-year-old German Shepherd, who "passed away peacefully at home". A statement said "our hearts are heavy" after the loss of the dog, who "was our constant, cherished companion …and was adored by the entire Biden family". Before joining Joe and Jill Biden in the White House, Champ previously lived with them at One Observatory Circle when Biden was vice-president. Their granddaughter Naomi tweeted:
First Thing is delivered to thousands of inboxes every weekday. If you're not already signed up, subscribe now.
If you have any questions or comments about any of our newsletters please email newsletters@theguardian.com