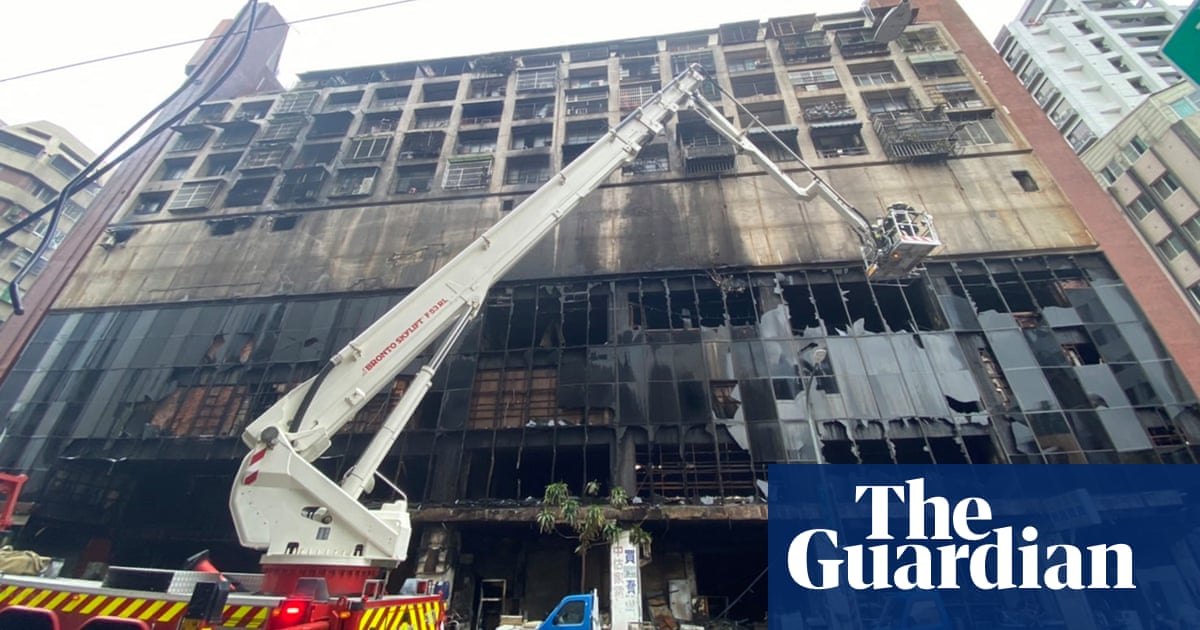 A cross-departmental investigation has been launched in the southern Taiwanese city of Kaohsiung, after at least 46 people died and another 41 were injured in a fire in that engulfed a building overnight.
The 13-storey building caught fire at about 3am local time (20:00 BST) on Thursday, officials in the city of Kaohsiung said. An earlier fire department statement said the blaze was "extremely fierce" and destroyed many floors.
At least 11 bodies were sent straight to the morgue, the fire chief, Li Ching-hsiu, told reporters. Another 14 people who showed no signs of life were among 55 taken to hospital. In Taiwan, official confirmation of a death can only be made in the hospital.
Officials said firefighters conducted search and rescue efforts into the afternoon. "An investigation that involves the city's fire and police departments is under way," said Rita Li, a spokesperson from Kaohsiung.
The fire looks set to be Taiwan's deadliest in years. The last fire of a similar magnitude was in 1995, when 64 people perished inside a packed karaoke club.
As an island frequently battered by earthquakes and typhoons, Taiwan has strict building codes and a generally good safety record. But critics say there is often a gap between what the rules state and how safety standards are applied, especially in older buildings.
Video footage of Thursday's fire on Taiwanese television showed flames and smoke billowing out of the lower floors of the building as firefighters sprayed water from the street. After daybreak, they could be seen hosing the middle floors of the still smouldering building from elevated platforms.
The cause of the fire was unclear, but firefighters noted the flames burned most intensely where a lot of clutter had been piled up, the fire department statement said.
Witnesses told Taiwan media they heard an explosion at about 3am. Residents reported hearing a number of loud noises when the fire first broke out on the lower floors.
"I heard many loud bangs – 'bang, bang, bang' – on the ground floor and came down to investigate," an unidentified man who lived in the building told local media. "That's when I realised there was a fire and called the police," he added.
An unnamed female survivor, describing the scene on her floor, said: "When I opened the door to get out, the hallway was full of black smoke."
The building is about 40 years old with shops on the lower levels and apartments above. The lower floors were completely blackened, eyewitnesses said.
A constable at the Kaohsiung police department told the AFP news agency that the building was mostly occupied by low-income residents.
Survivors had estimated about 100 people lived in the apartment block, the constable added, giving only his surname Liu, adding that officials had not yet ruled out arson.
With the Associated Press and AFP