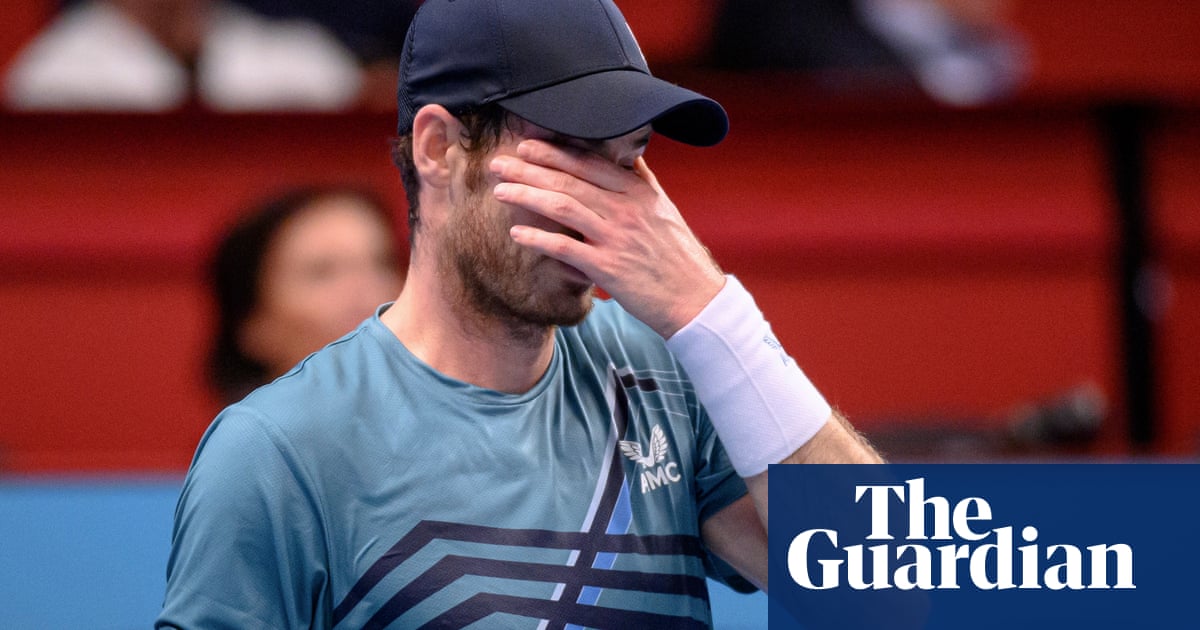 Even after one of his best wins in recent years, there was no respite for Andy Murray. Two days after he defeated the world No 10, Hubert Hurkacz, to clinch his second top-10 win since 2017, the Briton was unable to advance further into the draw at the Erste Bank Open as he was outplayed 6-3, 6-4 by his 18-year-old opponent Carlos Alcaraz.
Murray had arrived at his second-round match at the ATP 500 tournament in Vienna with the positive memories of a recent excellent victory against Alcaraz at Indian Wells in which he ground down the teenage Spaniard in a physical three-set tussle. But Murray's high load of matches showed and Alcaraz gave a clean performance to win.
Despite the straight-set defeat Murray spoke positively, as he has done all year after a loss, noting the stratospheric level of his prodigious opponent and the intensity with which both players competed: "In the Zverev match [at Indian Wells], I didn't play that well. But there were moments in this match where I would look back and go: 'You know what? That was really good.' I did some really good stuff in that match and if I continue along that path, build up a little bit more consistency, be that little bit more clinical and a bit more ruthless, I'll start winning more and have some deep runs."
Throughout the first set, Alcaraz controlled the baseline, demonstrating his court sense by fluidly mixing clean, destructive forehands with well-timed drop shots during a series of long, intense games. He snatched the decisive break for a 3-2 lead and he maintained his serve until the end.
Early in the second set, Murray triumphed in the long rallies and he broke serve. But he struggled to maintain control and constantly found himself down 0-30 or facing break point in his service games. Murray performed boldly under pressure until Alcaraz refused to let him recover when he led 4-3, slamming down a violent forehand winner to break back.
Following a quick hold from Alcaraz, Murray stepped up to the baseline at 4-5, 30-30 with everything to play for. A long, physical exchange followed and Alcaraz carefully flipped defence into attack before demolishing a running crosscourt forehand winner to bring up match point. After Murray spent the subsequent moments bent over in exhaustion, Alcaraz rose to seal a solid win.
With 10 top-20 players present, in addition to many other dangerous opponents such as Alcaraz, moving through the Vienna draw is an extremely difficult feat and there is little shame in Murray's loss. Despite how determined he is to piece together deeper runs, he left Vienna conscious of the progress. He will next play in Stockholm.
"It will happen," he said, smiling. "I'm not gonna keep losing in the second or third round of tournaments. I will get better, I will improve and I will break through in one week, in two weeks or a few months. It will happen. I obviously would just like it to be happening quicker than what it is."